Celebration for anniversary of Offa's Dyke Path
A walk to showcase Denbighshire's section of a national walking route has taken place to celebrate its 50th anniversary.
The Clwydian Range and Dee Valley Area of Outstanding Natural Beauty (AONB) held a walk on Prestatyn hillside along Offa's Dyke Path, led by Rob Dingle, a national trails officer for the path.
The Offa's Dyke Path is a 177 mile walking trail which includes portions of the Dyke King Offa ordered to be constructed in the 8th century.
It was opened in the summer of 1971 and links Sedbury Cliffs near Chepstow with Prestatyn.
More than 40 walkers attended the event on September 23 which offered the chance to see work completed on the trail, with participants including volunteers who have assisted with the works.
Cllr Tony Thomas, Denbighshire County Council's Lead Member for Housing and Communities and chair of the Clwydian Range and Dee Valley AONB Joint Committee, said: "This was a fantastic event and an opportunity to showcase this section of the Offa's Dyke Path.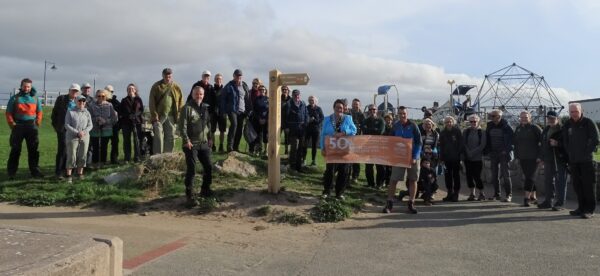 "It was also a chance to thank all the volunteers who have helped maintain and improve the path over the last 50 years, their contribution has a huge impact.
"I would encourage residents in Denbighshire to enjoy the countryside on their doorstep and walk a section of the path."
Ken Robinson, from Eryrys, a volunteer who helps maintain the path, said: "It was great to be able to see the improvements made to the path and share that experience with other volunteers. It is a privilege to be able to volunteer in such a beautiful part of Wales.
"The highlight of my time as a volunteer is learning to build a dry stone wall and, after lots of practice, I earned my initial certificate from the Dry Stone Walling Association.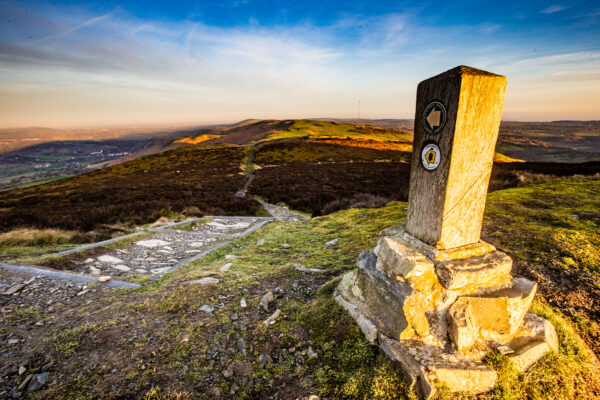 "All volunteers receive a warm welcome, we are a group of all ages and abilities who enjoy the outdoors, completing such tasks as scrub clearing, making and repairing steps, coppicing, making fences, dry stone walling and hedge laying. It keeps us fit and cheerful."
If you would like to volunteer with the Clwydian Range and Dee Valley AONB contact clwydianrangeaonb@denbighshire.gov.uk