Discovering the joys of Wrexham
Yesterday we enjoyed our third North East Wales familiarisation trip with 25 attendees from various local tourism businesses. This time we enjoyed the highlights of Wrexham our largest town in North East Wales. This was very timely as Wrexham have just received some exciting news that they have reached the shortlist for 2025 City of Culture after it was opened up to counties as well as cities within the UK. To find out more follow #wrecsam2025 on social media or watch this short film.
Tŷ Pawb was our first stop, this old people's market has been retro fitted after receiving funding from the Arts Council for Wales and Wrexham County Borough Council in 2018 to become a multipurpose community venue.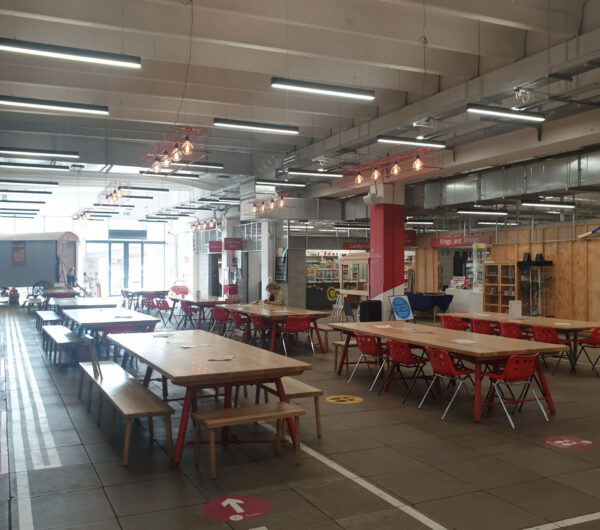 Tŷ Pawb is home to thirty market traders, offering a unique shopping experience as well as a new visitor centre. It also has spaces which are used for community events and group activities like televised international sport and galleries which were currently showing beautiful tiles from Victorian factories around the Ruabon area. There is also a theatre space and cafes where an old Art Deco Light hangs which was saved from the old Hippodrome Theatre.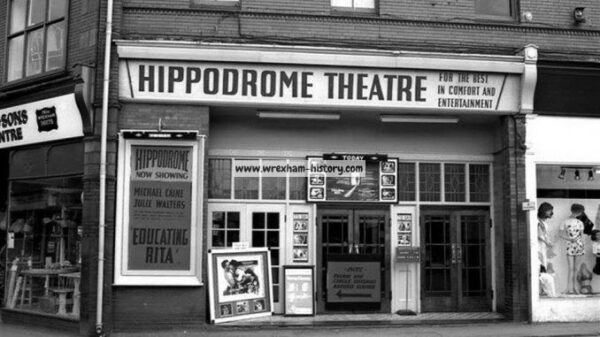 Throughout the building there are echoes of Wrexham's rich history.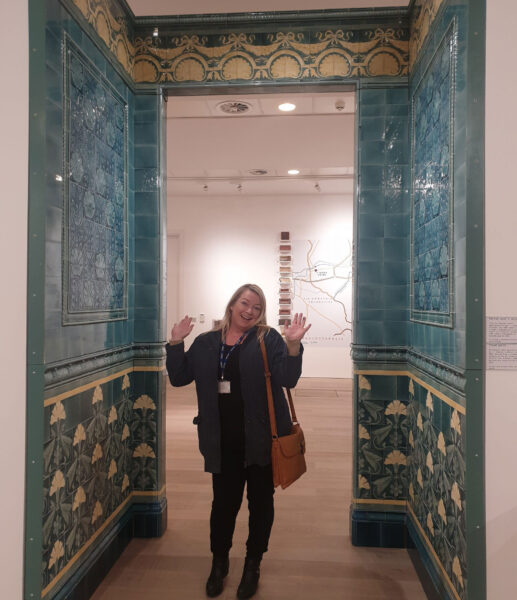 We then walked the short distance to St Giles' Parish Church through the beautifully ornate Davies Brother's gates (same as Chirk Castle) and we were given the unique opportunity to climb the 135 steps of the tower which is one of the 'Seven Wonders of Wales' and is home to no less than ten bells. The 360 degree views from the top take in the county as far as the eye can see for miles and miles.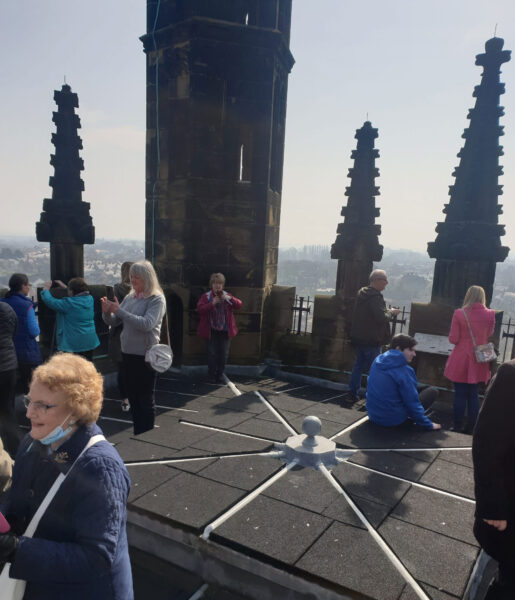 Inside the existing church, which was built around 700 years ago when Wrexham became a trading post mainly for drovers, you can see medieval green men and an ancient wall painting of the last judgment and if you look up you will see exquisite angels hanging from the roof and if you look closely a devils head poking out. The Devil is included so as to ward off the real thing apparently. The Reverend Jason Bray who is indeed famous for this books on exorcising spirits from troubled residents homes told us that St Giles' is heated and lit between the hours of 10 and 4 every day and is a 'spiritual hospital for the broken and wounded.' He also told us of the countless American visitors because of the connection with Elihu Yale who is buried here and whose family estate is Plas yn Ial in Llandegla and who was the primary benefactor of the famous American Yale University.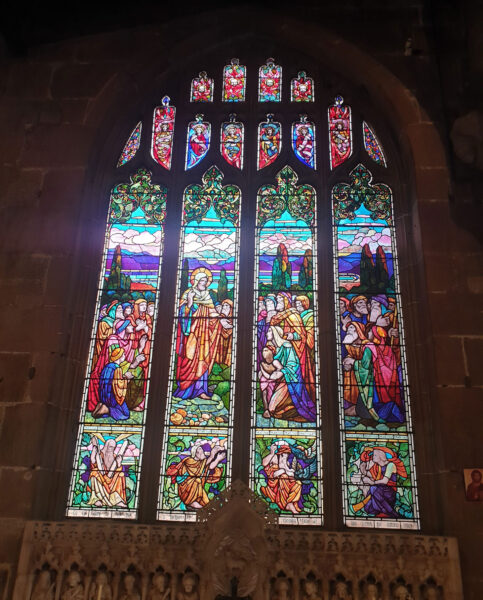 From here we enjoyed a delicious lunch at the Lemon Tree before heading for the Wrexham Museum where we learnt all about the coal mining history of Wrexham and Brymbo Man who is thought to be from the Bronze age 2000 BC and was found with a beaker and a flint knife to help him in the afterlife. You can say hello to him as his face has be reconstructed by a specialist. The museum has a great café and it is free entry with plenty to see and currently hosting a Lego display in one of their spaces. They also had some exciting news and explained that due to the huge resurge of interest in football in the town, since Ryan Reynolds and Rob McElhenne became the new owners of Wrexham Football Club the oldest club in Wales, they have currently put in a bid to create a national museum for Welsh football which will come into fruition in 2025 hopefully to happily coincide with the City of Culture announcement.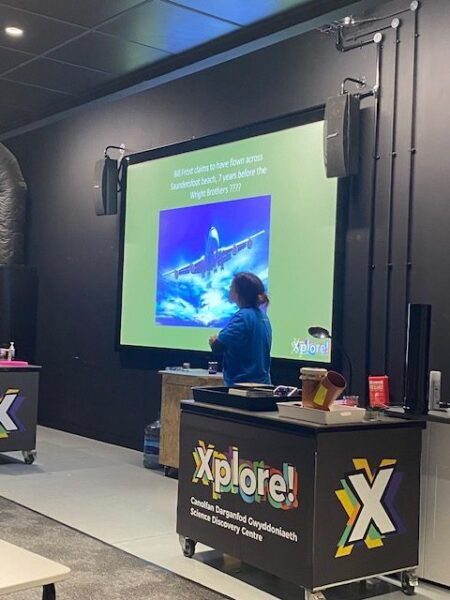 We finished the day off at Xplore the Science Discovery Centre which gave us an engaging talk about Welsh Scientists and some eye catching experiments which as an adult I found intriguing, so it would be brilliant for a half term trip for the family, with loads of hands on scientific displays which makes science fun. As well as hosting toddler and sensory days they also do outreach workshops for local schools.
It is not surprising that they have reached the shortlist for City of Culture as #wrecsam2025 really does have culture, arts, sports and shopping in abundance, plenty to do for an overnight stay or two, why not take a look you will be surprised by what you will find.
#WRECSAM2025