The popular annual event regularly attracts thousands of hungry visitors from across the UK looking to sample both new and traditional experiences in food and drink.
Up to now it has been based at the town's International Pavilion but this year the festival will be coming from a variety of venues in the centre of Llangollen when it is held on Saturday, October 15.
An array of around 40 stand-holders will be waiting to show off their mouth-watering products, ranging from the best in home-grown Welsh artisan delicacies to Bolivian street food, at the Town Hall, in the main entrance to Llangollen Steam Railway and also at Gales Wine Bar.
As has become traditional with one of Wales's premier food festivals there will also be some exciting hands-on attractions on offer, including local experts giving the kids – and adults too – the chance to test their skills at making cupcakes or creating a clay masterpiece on a real potter's wheel.
And throughout the day there will be live music from bands and choirs playing out from the town square.
One of the event's key organisers Pip Gale, of Gales Wine Bar, said: "When Covid scuppered our plans to return to our usual base at the Eisteddfod Pavilion last year, we put our heads together and decided to hold a 'bite-sized' festival in the heart of Llangollen.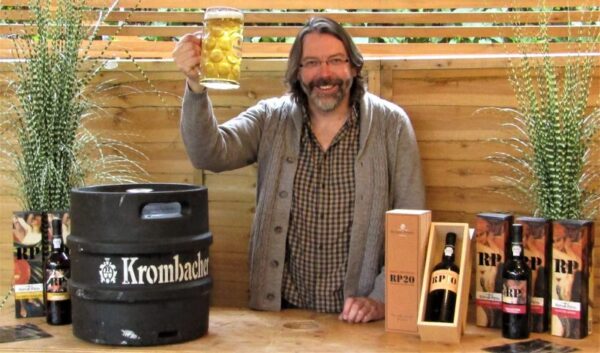 "Over two days, hundreds of people popped into Gales' Wine Garden to browse stalls from local food producers and artists and then enjoyed a drink in the autumn sun. We loved how our festival brought people together with local businesses in a time that was tough for everyone.
"People enjoyed it so much we have decided to do much the same this year and so we'll be back in the centre of Llangollen again for 2022, with more venues and even more to enjoy at an action packed one-day festival.
"Like previous festivals, we will have our usual mix of interesting exhibitors but we'll also introduce some new producers, speakers and demonstrations – and there will be plenty of live music for people to enjoy."
On October 15, the festival will be open to the public from 10am until 5pm at its various locations, each of which will each feature a wide spectrum of food and drink stands.
Gales Wine Bar will also be playing host to a mini beer festival within its new Garden area.
Throughout the day there will cooking be demonstrations from top local chefs.
The pot-throwing and cupcake-making experiences will be offered at the Town Hall.
After the main daytime event, people are invited back to the Town Hall from 6pm to challenge their senses with a special one-off tasting event from the experts of Wales' own Penderyn Whiskey for which there will be a charge of £15 a head.
Throughout the day there will be a selection of live outdoor entertainment in Llangollen's centrepiece Centenary Square, including selections from Corwen ladies' choir and local bands.