Trail ideas by the people that live and work here- No. 3 Nant y Pandy, Glyndyfrdwy.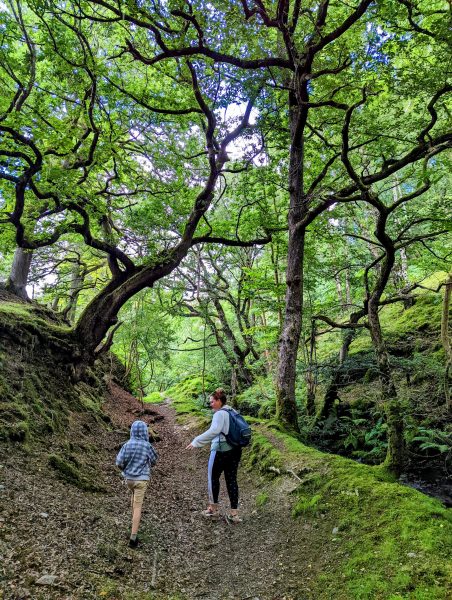 Nant y Pandy
Our fourth trail for the month of May is by Lisa Heledd Jones. Lisa is an artist who works with stories and sounds. Lisa is passionate about her local area in the Dee Valley, is a keen hiker, a fungi enthusiast, photographer, grower of vegetables and hopes to one day know all the bird calls.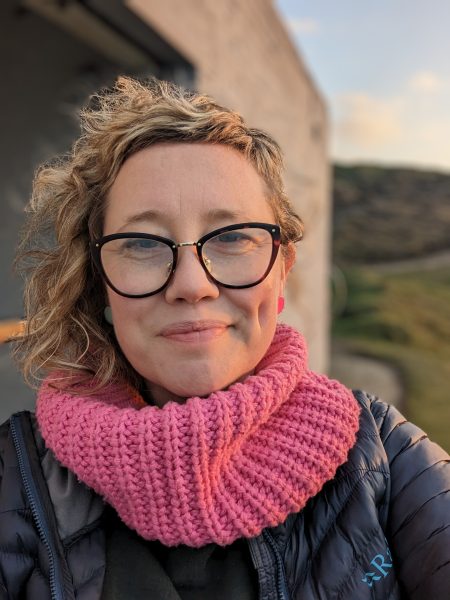 Lisa
This is Lisa's  trail . 'Last year a trail that I'd walked thousands of times shared some of its secrets with me. This trail takes you from the Heritage railway station in Glyndyfrdwy and up through 'the pandy' woods, hugging the stream that once provided all the power for the slate quarries – the remnants of which are to be found on this walk along with three stunning waterfalls and a cacophony of bird calls. I always knew this walk was beautiful, but over a few months, I walked the trail with historians, birders and fungi enthusiasts and each new person helped me see this trail through their eyes, ears and expertise and suddenly it was so much more than just beautiful – the ruins of a water wheel was a key to an industry for the historian and a perfect nesting site for Redstarts for the birder.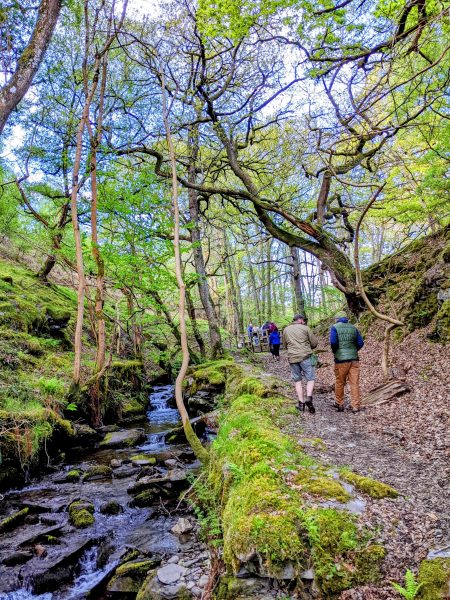 Nant y Pandy
It's so worth standing between the walls of where the water wheel would have stood to get the sheer scale of it, and to notice how now a cascade of moss and ferns have engulfed its nooks and crannies and made a home here alongside an array of insects like lizards and slow worms.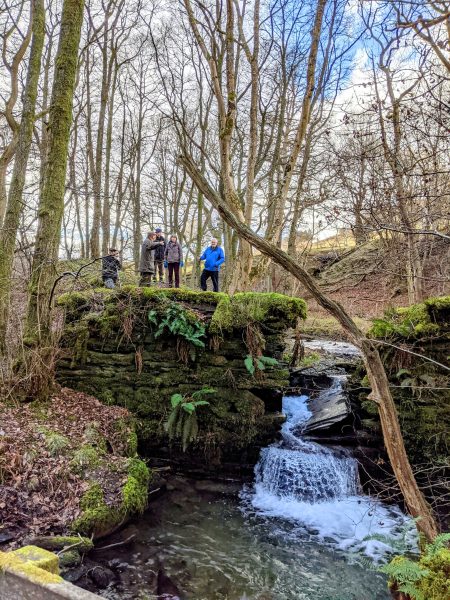 Nant y Pandy
Each season has its unique charms. The best time for seeing an array of fungi is in the autumn – I saw porcini, chantarelles and oyster mushrooms along this trail last year.  In the winter the waterfalls will be loud and fierce and its possible to see variety of colourful slimemould, lichen and mosses. If you come in the spring and summer you're likely to hear a very special sound – the call of a Wood Warbler, one of over 30 species of birds that migrate and nest here each spring. The tiny inconspicuous Wood Warbler may be hard to spot amongst all the trees, but his call is unique as the end of his song is a crescendo that makes his whole body shake! It's an incredible thing to hear and know it comes from a creature so small that has made its way to this specific spot in North Wales from Africa to bring new life into the world.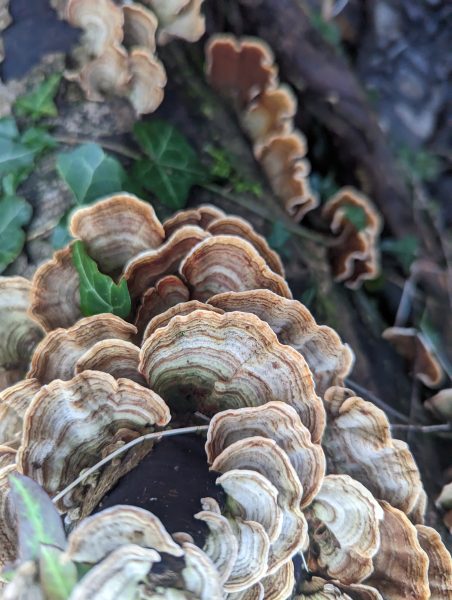 I recorded each of my fellow walkers along the trail and put together an audio walk for Corwen Museum – a fantastic independent museum you can find a few miles up the A5 from Glyndyfrdwy or a few stops on the heritage railway. You can download the trail for free here:  and listen on your phone as you walk, or at home if the walk isn't accessible for you. '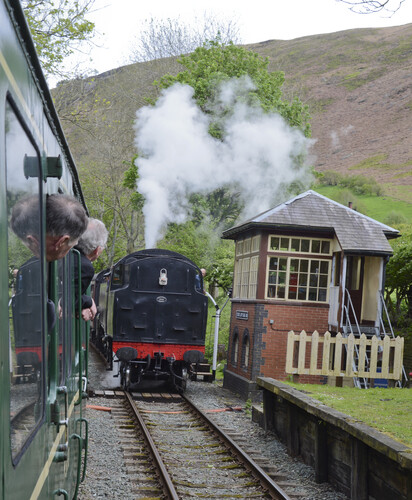 Glyndyfrdwy Signal box
The trail usually takes around two hours at a leisurely pace. There is a map and information boards on the side of the Owain Glyndŵr Memorial Hall and at the Railway station. There is a local pub and bed and breakfast in the village of Glyndyfrdwy called the Berwyn Arms.  For more information visit Corwen Museum.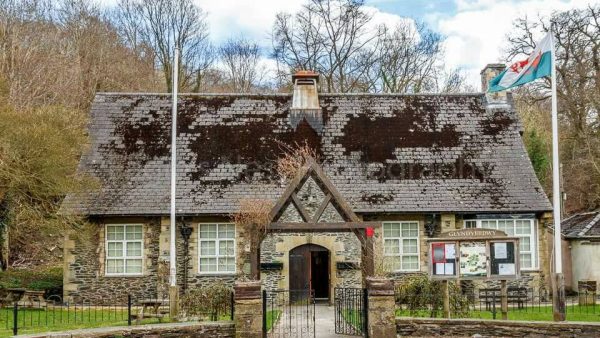 Owain Glyndŵr Memorial Hall