Trail ideas by the people who live and work here. No 4-thoughts of a rambler
Our selection  this week is less of a trail  but  more of an inspiration for walking with some suggestions thrown in and was written  by Margaret de Cordova.  Margaret discovered the pleasures of Nordic walking when she retired as a headteacher and  has been a regular Tuesday walker for nearly 10 years.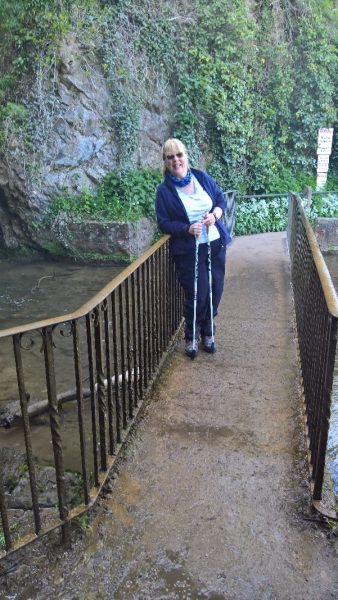 Margaret on one of her walks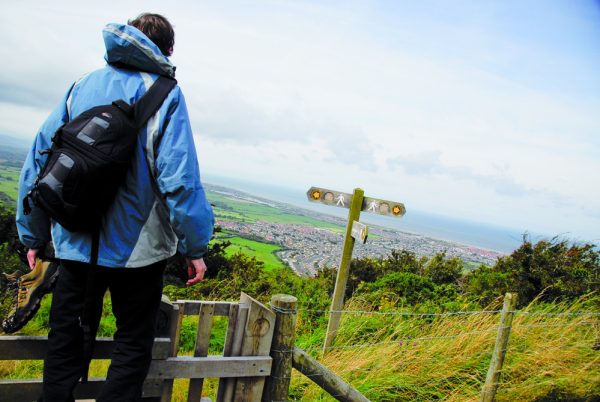 "The question seemed quite straightforward. "Which is your favourite walk?" However, on thinking about our walks, the answer was not so easy.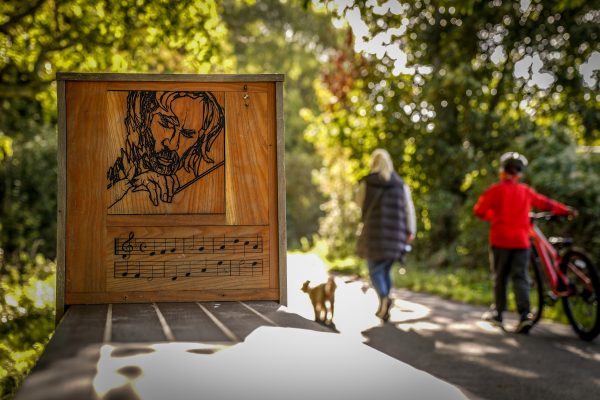 Is it the walk through the Gronant sand dunes, watching the Little Terns as they fly unerringly to their nests, beaks full of sand eels? Or is it Fynnongroyw, walking the cob in the footsteps of the Point of Ayr miners and gazing out across the landscape that once produced coal and which nature is now reclaiming? But what about the walks in Rhuddlan? Views from the ancient mound to the rolling hills ; the river walk with the calls of the oyster catchers and the ducks. Don't forget the Dyserth Walkway which can lead you in several directions as you listen to the bird song. Then there is Coed y Morfa walk. On each visit there's something new to be seen of the amazing ongoing conservation work – the tree planting, the Belted Galloway cattle, the emerging pond. And then there are the sea walks. The Hub, The North Wales Bowls Centre, Warren Drive all starting points that can lead to the sands, shingle and sea in its many moods.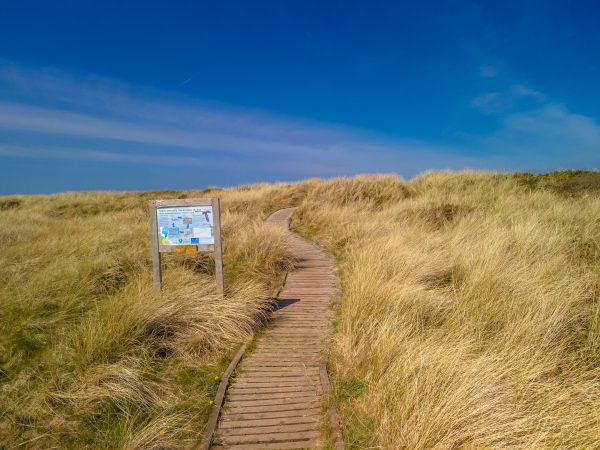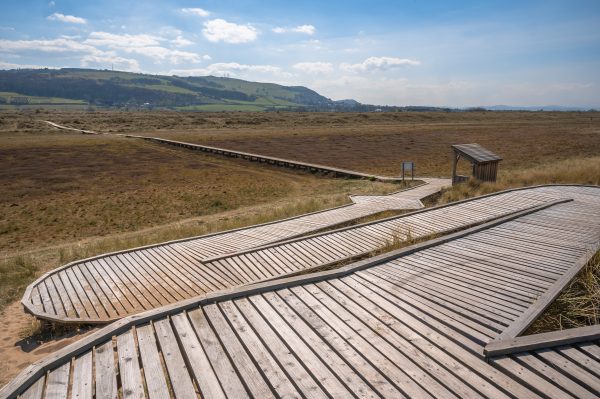 It's impossible to choose a favourite walk! Why? It's not just the location. It's the time of year. It's the weather. It's the slight tweak to the route. It's the unexpected vista, sound or new fact. It is also the group of walkers who add to the enjoyment and pleasure of each walk.
So, to answer the question, the favourite walk would have to be the one I'm doing on a Tuesday morning. "