As part of the second Welsh Dark Sky Week, the protected landscape family in Wales will be working together to bring to you a week of events around the country between the 17th and 26th of February.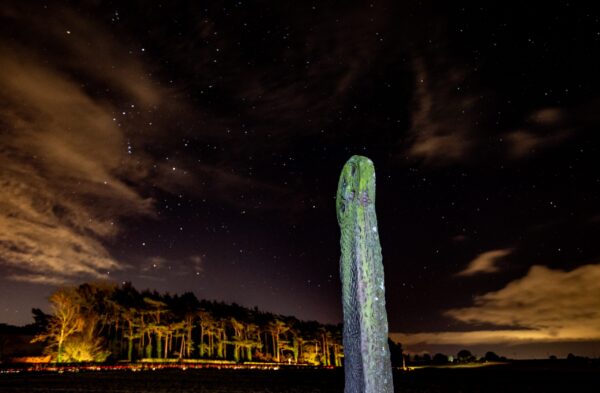 The night sky is one of the joys of a winter in North East Wales. Much of the UK and Europe is afflicted by light pollution, but here in Wales there are hundreds of places to experience the beauty of our dark skies. Wales now has a network of International Dark Sky Reserves and Dark Sky Parks that astronomers have singled out as world-beating places to go stargazing. Our AONB have taken delivery of a mobile observatory which comes in the form a converted camper van kitted out with telescopes, charts, cameras and other equipment, which will support Dark Skies events throughout the year.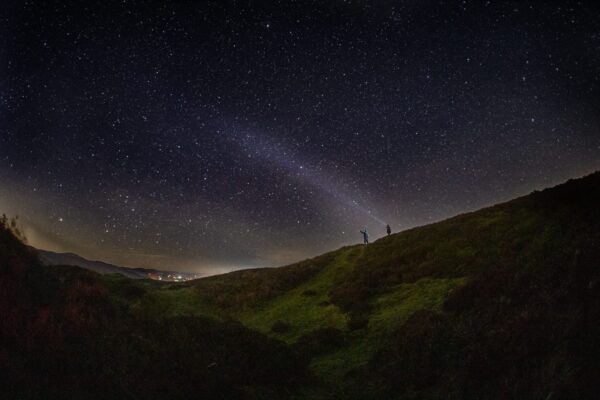 The importance of high quality darkness is twofold. Firstly, around 60% of our wildlife is most active at night and studies have shown that artificial light at night has negative – sometimes deadly – effects on many creatures (including humans) affecting behaviours such as nourishment, sleep patterns, reproduction and protection from predators. By preserving our dark skies so that our wildlife can thrive in their natural habitats, living by the natural cycles of night and day.
Secondly, there are few places left where people can really get a true perception of night and its awe-inspiring sky brimming with stars. In fact, only 2% of people living in the UK will experience a truly dark sky. We are lucky to be in a position where visitors can easily get to spaces that have very little light pollution from the surrounding populated areas, meaning that astronomers, enthusiasts, poets and scholars alike can enjoy one of the most spectacular shows on Earth.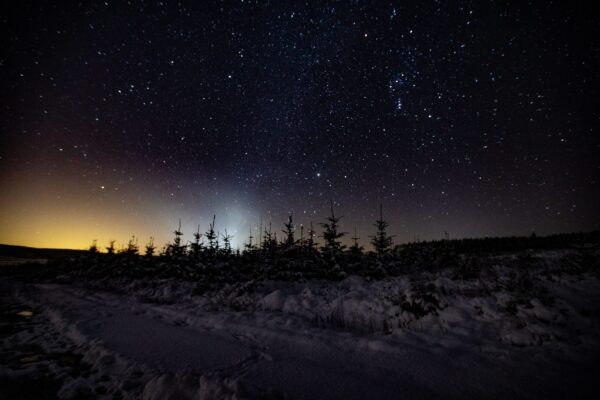 To kick off this exciting week of celestial events, they are encouraging star enthusiasts of all ages to head into your back gardens or AONB Dark Sky Discovery Sites to marvel at the night sky!
On any clear night, countless wonders await you in the sky. You can see a galaxy 2½ million light-years away with your unaided eyes, and with binoculars spot craters on the moon! There are many ways to get involved, why not gather blankets outside to create a cosy space to stargaze, watch the sky change as the sun sets into dusk, or pitch a tent in your garden to search for shooting stars!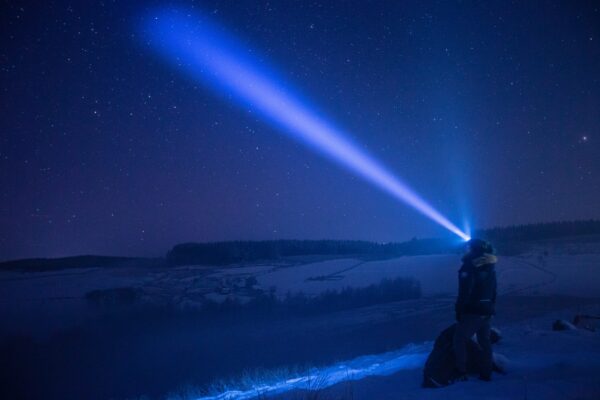 Events will showcase what our designated Dark Skies has to offer and will hopefully spark interest from our communities and businesses to work together with nature. Our dark skies protect our wildlife and climate but can also be used to extend the visitor season and encourage tourism outside of the traditional summer months.
Some of the events on offer are
Stargazing Guide to the Dee Valley with local astronomy enthusiast Rob Jones at Horseshoe Falls
Stargazing from the water with SUP Lass Paddle Adventures at Colomendy
Star stories with Fiona Collins at Pen y Pigyn, Corwen
Further information can be found here.