Wherever you are in the world, join us and celebrate Dydd Gŵyl Dewi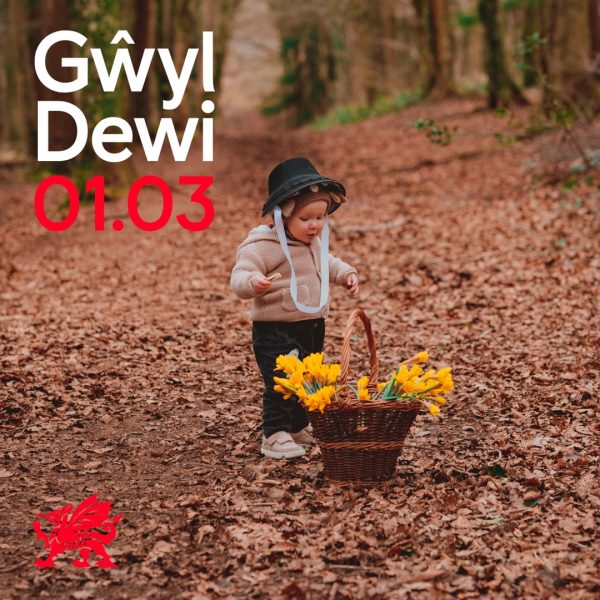 St David – or Dewi Sant, as he's known here is the patron saint of Wales.  He is celebrated on the 1st March to mark the day he died in 589 AD. His remains are buried at St Davids Cathedral and his shrine became a place of pilgrimage in the Middle Ages. Traditionally it's the day we celebrate our patron saint and all things Welsh by wearing a daffodil and/or a leek.
Dewi Sant founded religious centres across Wales and England and then lived at St Davids in southwest Wales, where he established a religious community and is said to have performed many miracles.
To say Happy St David's Day" in Welsh is Dydd Gŵyl Dewi Hapus! This year celebrate St David's Day by doing and sharing Random Acts of Welshness. When we remember his famous guiding words: gwnewch y pethau bychain — do the little things. What better way to celebrate than to bring those words to life with an outpouring of hwyl and kindness.
Wherever you are in the world, join us and celebrate our national day. No previous knowledge of Welshness is required! Choose a random act and share it on social media tagging #RandomActsofWelshness.
How many acts can you do and share in 24 hours?
#1 Fly the Draig
Other countries make do with stripes, but we have an epic red dragon on our flag. Wave it with pride, wherever you are. It's a familiar sight everywhere in Wales, but what's the story of the Welsh dragon? We have some answers for your questions on the legend of the Welsh Dragon.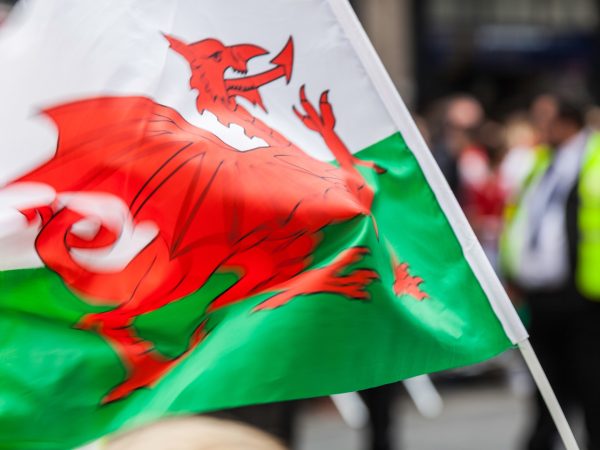 #2 Wear a leek
Yes, our national vegetable is also a cool fashion accessory. Pin it to your hat or jumper to celebrate our saint. There are lots of stories to explain why Wales is linked with the leek. The 7th century king of Gwynedd, Cadwaladr, is said to have ordered his men into battle wearing them for identification purposes, but whatever the origins, we grow plenty of them and they taste lovely.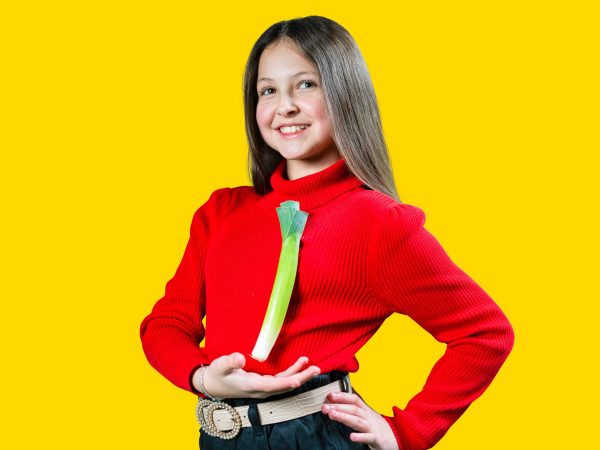 #3 Cwtsh (also known as a cwtch!)
Like a cuddle, but so much better. A cwtsh is a safe place — warm, caring, reassuring. Pronounced 'kutch', to rhyme with 'butch', a cwtsh means so much to us Welsh.
#4 Give a spoon
No, seriously, this is the ultimate sign of cariad (love) in Wales. We've been carefully carving our love spoons for centuries — each one with a unique message. The tradition of a male admirer crafting a love spoon for a young woman indicated to the woman's family that he was skilled. Each specific carving on the spoon is symbolic, from the eternal love of the Celtic knot, to the twisted stem indicating togetherness. Visit Wales' oldest love spoon at St Fagans, or fall in love with Ceini Spiller's modern take on the Welsh love spoon.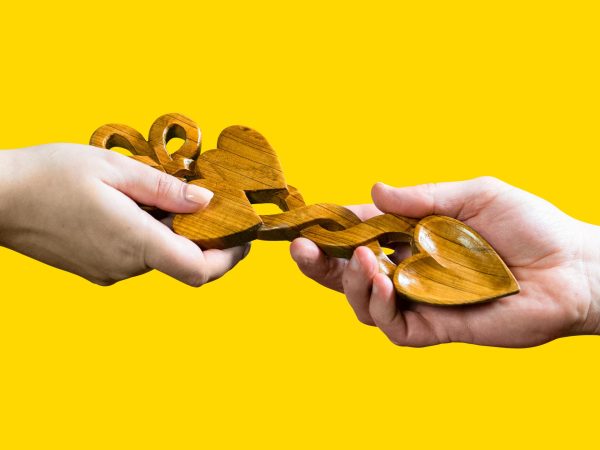 #5 Say it in Cymraeg
Learn some Welsh. Start a Duolingo streak, chat with friends or take a course with learnwelsh.cymru. There are lots of ways to practice your Cymraeg. Did you know that Welsh is the fastest growing language in the UK on Duolingo? There are other great apps out there too such as Say Something in Welsh. Or why not combine your learning with a holiday and take a residential course at the picturesque Nant Gwrtheyrn Welsh centre? Buddy up with a Cymraeg speaker and get your practice in over a paned.
 #6 Buy David a pint
After all, it's his day. Dewi, Dafydd or Dai also count, as does Non (in celebration of St David's remarkable mam). Anyone who shares a name with a saint deserves a pint, and with over 80 breweries, Wales has plenty of Welsh Beers and Ales to choose from. What are you having, David? A pint of Monty's, a can of Tiny Rebel's Cwrw Cwtsh or a non-alcoholic Drop Bear Beer? And for Non, perhaps some Penderyn whisky or Dyfi Gin? A glass of Welsh wine from Llaethlliw Vineyard or Montgomery Vineyard for Dafydd? (It would probably have been a pint of water for the original David.) Choose a cosy Welsh pub for your tipple. Iechyd da!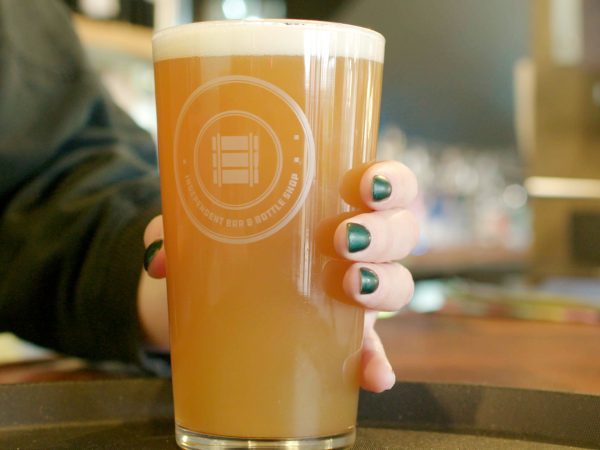 #7 Say it with flowers
Daffodils ideally. It's our national flower and we love giving them to people on our national day. The origins of the national flower of Wales appears to be as an attractive interloper, introduced during the 19th century, as a replacement for the humble leek. David Lloyd George was a public advocate of the Daff and its appearance in early spring as a symbol of nature's optimism neatly coincides with St David's Day on March 1.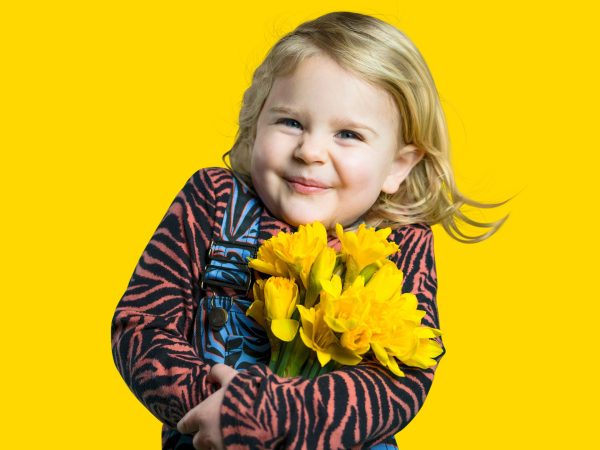 #8 Wear Welsh
Cool knitwear, trendy socks and jeans. Us Welsh can be a stylish lot! From Mabli Knits carthen socks to the 'hapus' jumpers from Y Lein – there's a Welsh item to add colour to every wardrobe. For the little ones, there are cozy sweaters from Clyd or fun fashion from Silibili.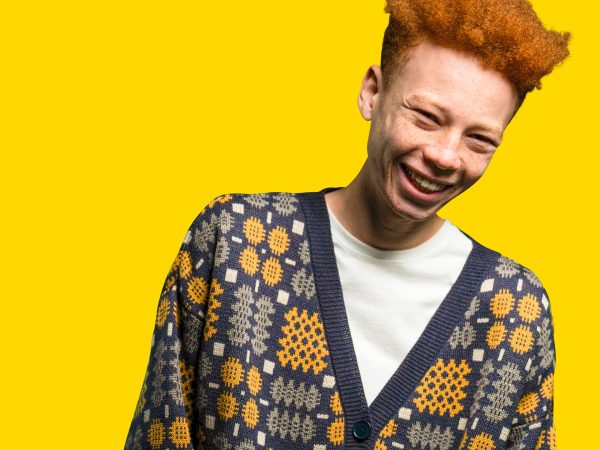 #9 Dance
Boogie to Bassey, Twirl to Tom Jones or mosh to the Manics. Pick an epic Welsh tune and dance it out. There's a Welsh tune for every mood and every one and here's some Spotify miwsig playlists for you to enjoy dancing to. Or for fresh new tunes check out the Creative Wales Playlist which is updated monthly.
 #10 Eat some cheese
Our love for cheese here in Wales comes straight from the top. Our First Minister famously loves his Caerphilly and there are loads of amazing Welsh cheeses for you to try.
  #11 Plant a tree
One tiny tree at a time, we can make Wales and the world that little bit greener – and that's what we're doing in Wales as we plant a tree for every household and create our National Forest.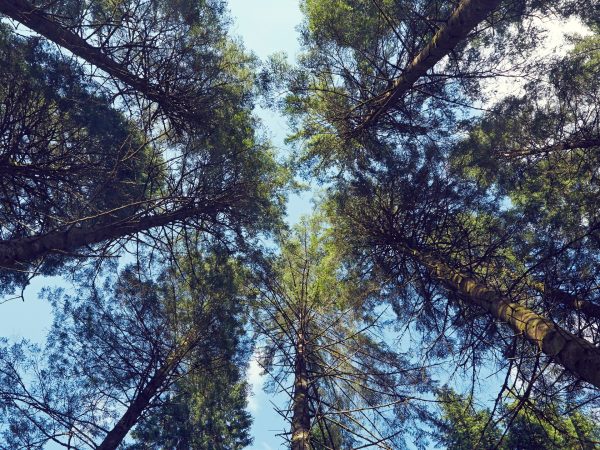 #12 Share Welsh cakes
Our 'Picau ar y maen' (Which translates as 'cakes on the stone' as they were originally cooked on a heated bakestone). Keep a close eye when cooking these little beauties – too short a period and they won't be cooked in the middle and cooked for too long and they will be dry. Give it a go following this traditional recipe or pick up some cheese and leek flavoured cakes from Mamgu Welshcakes, chocolate orange from Fabulous Welshcakes or jam and cream from Bakestones.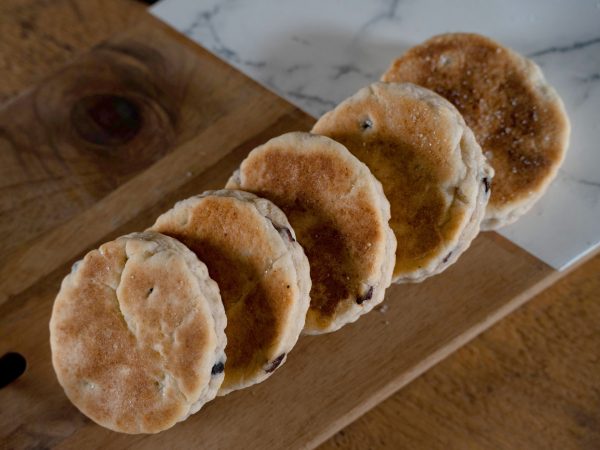 #13 Visit a castle
A little known fact; Wales has more castles per square mile than any other country in Europe, so one's never far away.
Our history has left a landscape scattered with Iron Age hill forts, Roman ruins and castles from Medieval Welsh princes and English kings. With over 600 castles, wherever you go in Wales you won't be too far from a historic site. If you don't have time to visit every single one, here is a selection of castles to visit.
#14 Don your Welsh hat
Wear a het Gymreig — our traditional Welsh hat — with style.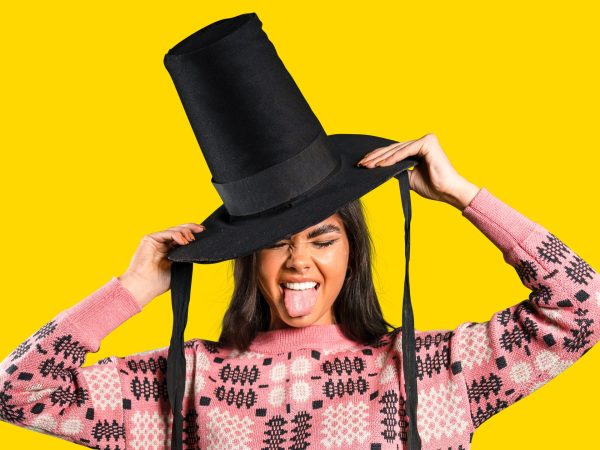 It's a tall hat traditionally worn by women as part of the Welsh national costume. The iconic hat has been re-imagined by Welsh artists such as Meinir Mathias and Seren Morgan Jones recently and is making a comeback. Or put on some modern Welsh headwear – the Urdd bobble hat or the iconic bucket hat.