Denbighshire's Little Tern colony has come home to roost for the summer season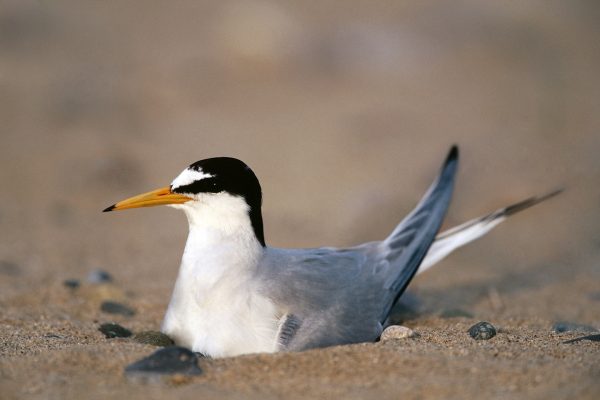 The colony arrived back at Gronant beach at the end of April and the beginning of May with 162 nests already counted at the site (as of May 26)
Denbighshire Countryside Services staff and the North Wales Little Terns Group have been protecting the colony for nearly two decades.
It is the largest breeding colony found in Wales and known internationally as it contributes to over 10 percent of the entire UK breeding population as well as supplementing other Little Tern colonies. Gronant and Point of Ayr are the only breeding colonies in Wales.
The colony is surrounded by a 3.5km fence and three kilometres of electric fencing to project the birds from ground predation, these will be removed from the area which is also a Site of Special Scientific Interest (SSSI) at the end of the season.
Wardens are now at the colony site, maintaining the electric fenced pens which the little terns nest in, carrying out monitoring, and keeping an eye out for predators from the visitor centre and nearby viewing hide.
North Denbighshire Coastal Ranger Claudia Smith is one of the team taking on warden duties at the site. A pen walk was recently carried out to check on their nesting progress.
She said: "The Little Terns started arriving here at the end of April and the beginning of May. They recently started nesting and the latest nest count after a pen walk by the rangers is up to 162.
"Last year we had about 209 fledgings so that's the sort of numbers we are looking at that will leave for Africa at the end of the summer. "