Easter Spring Break Ideas
If like us, you will be looking forward to a short break over Easter, we wanted to share with you some activities ideas. You'll find that most of our attractions open for the  Easter holidays, so you won't be short of things to do. If you want to do more than just tuck into chocolate eggs, then North East Wales is the ideal place to spend the holidays.  However if you are bringing kids or you are just a big kid yourself you will also find plenty of Easter egg hunts and Easter themed events at our attractions.
You'll be pleasantly surprised by the  Spring weather in North East Wales. The days are brighter and longer – so you'll get the most out of your stay. With the warmer weather, outdoor activities don't seem so challenging and remember if there is some April showers our favourite saying is 'There is no such thing as bad weather just the wrong clothes!'
Here are just a few of our favourite family attractions.
The SeaQuarium offers an underwater voyage of discovery, where you can experience aquatic life from several regions of the world including the Amazon, the Pacific Ocean, the Indian Ocean, the Red Sea and from our own shores around Britain.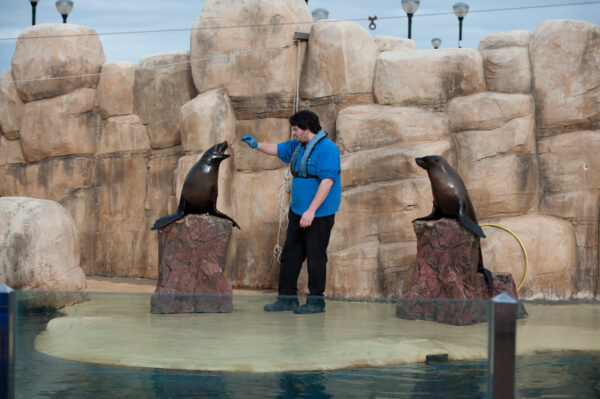 Brickfield Pond, set in West Rhyl, is a local nature reserve popular for a range of recreational activities, including a 1km circular route of the pond. It is a great place to feed the ducks and spot a variety of water birds including mallard, mute swan and moor hen. On occasions you may also see king fisher, grey heron and sand martin.
Dyserth waterfall, where the Afon (river) Ffyddion falls some 70 feet on its way to the River Clwyd is a small village on the outskirts of Rhyl. Legend has it that medieval walls housed a giant water wheel, powered by Rhaeadr Dyserth, and several mills popped up along the river in years to follow.
Denbigh castle and town walls were built between 1282 and 1311. The castle was built for Henry de Lacy, Earl of Lincoln who had been granted the lordship of Denbigh by King Edward 1st during his campaign against the Welsh.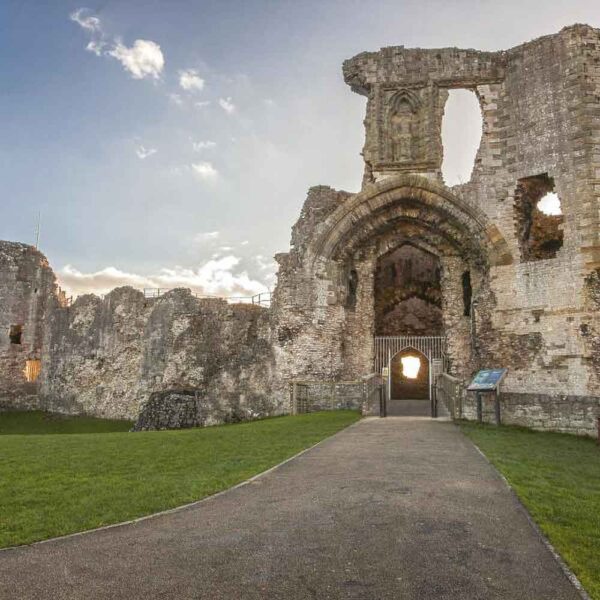 Now in the care of CADW, the castle is open throughout the year, times and days vary throughout the year. There is a visitor centre on site and parking is available. You can also borrow a key from Denbigh Library to explore the walls on your own.
From the Llangollen Wharf you can embark on either a horse drawn boat trip or a motorised aqueduct cruise, both of which take in the magical sights and sounds of the beautiful Llangollen Canal.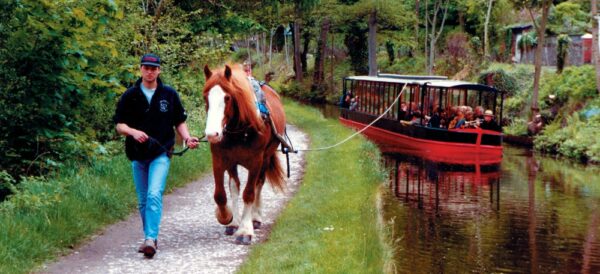 Explore over 2500 acres of forest, moorland and lakes amid stunning upland scenery. With Visitor Centre, Café, Gift Shop, Osprey Exhibition, Adventure Playground, Cycle Hire, Mountain Biking, Walking Trails, Sailing and world class Fishing to discover. Open all year round and parking at the visitor centre just £2.50 for the whole day, choose your Welsh Water Adventure today. Please be aware that whilst SUP and kayak hire are available on the lake, self launch and open water swimming are not permitted at Llyn Brenig at the moment.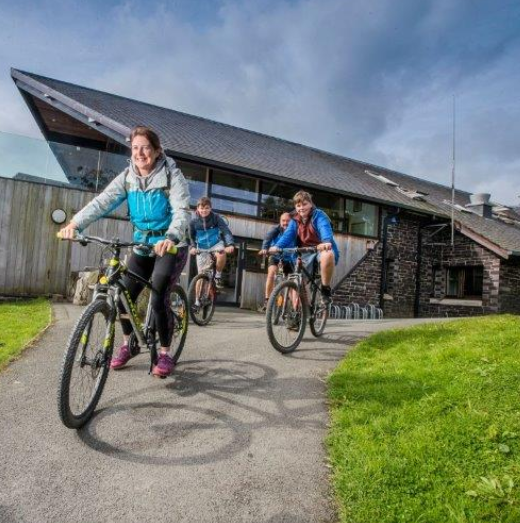 A 15th Century Timber Hall House and restored walled gardens dating from Medieval times.
One of Wales' oldest timbered town house and walled garden's has been restored to reflect 7 periods of its history and development. Visitors can walk back in time from the 1940's to 1435.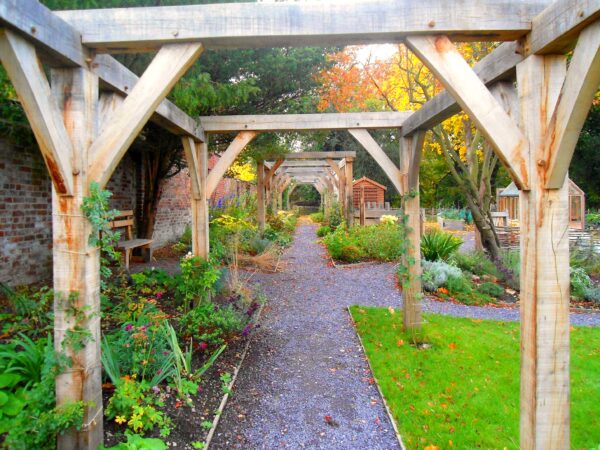 The garden features a rose pergola, nuttery, and 'flowery meads' demonstrate the gardens; historic uses – for medicine, cooking and sensory pleasure. The orchard is host to traditional varieties of apple and pear and a Denbigh Plum. Along the paths are fruit bushes, medlar, quince and mulberry, a fantastic display of wild poppies and an undisturbed 'pet cemetary'. Unique views of the historic town, Castle and surrounding hills can be enjoyed from the gardens' hidden, elevated position.
Lady Eleanor Butler and Miss Sarah Ponsonby captured the imagination of Regency society. They received a stream of visitors to the unpretentious little cottage which, over the years, they transformed into a Gothic fantasy of projecting stained glass and elaborately carved oak. Inside Plas Newydd today, an exhibition including some of their possessions and an audio tour bring their story to vivid life. You can stroll through their gardens and along their riverside walk. And you can take tea in their lovely tearooms, as Wordsworth, Sir Walter Scott and the Duke of Wellington have all done before you.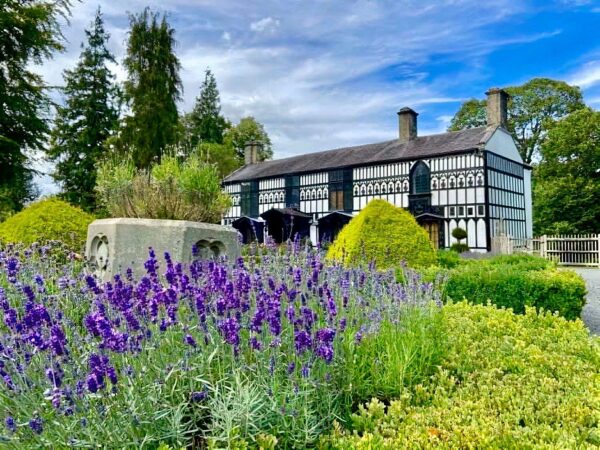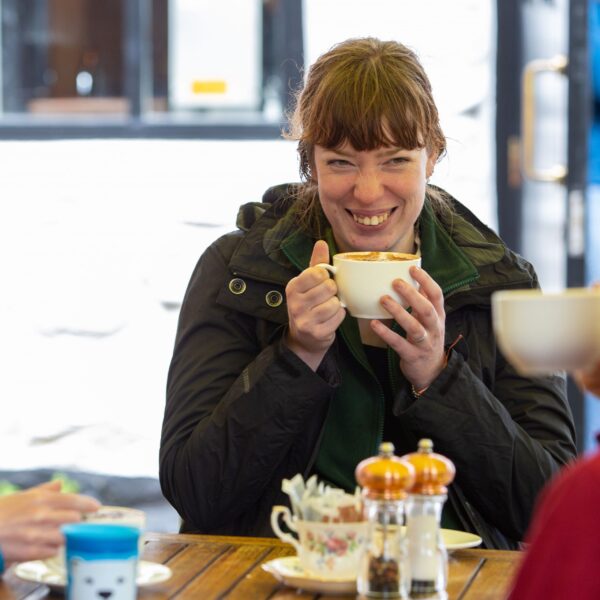 For more Easter activities ideas visit our events section on the website. So come on, what are you waiting for?