A trip to the coast with a difference.
Last week we attended the last in a series of 'Familiarisation' trips organised by Denbighshire County Council Tourism Team. The project designed to highlight interesting and key destinations within the area to local tourism businesses so that they, in turn, can share the knowledge and encourage visitors to delve deeper into the local history, attractions, cafes and shops. A total of 60 businesses have attended so far which have covered Pontcysyllte Aqueduct & Canal World Heritage Site, Arts & Culture, Wrexham, Ruthin, Vale of Clwyd,  as well as this last one on the  Coast. Local tour guides were used and the whole project was funded by Cadwyn Clwyd.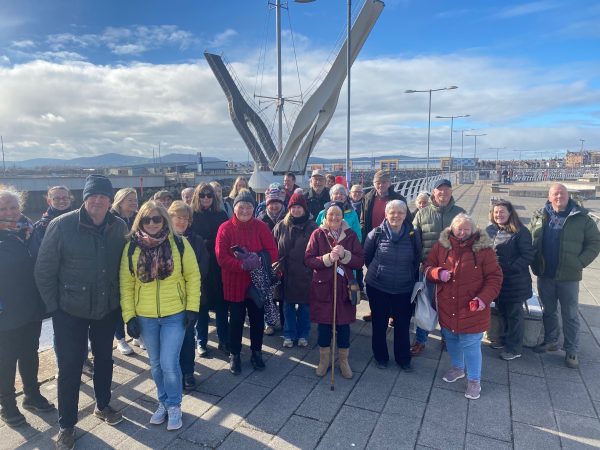 Our first port of call was Foryd Harbour in Rhyl. "Moryd" is Welsh for estuary. As we discovered  on our last trip Rhuddlan was once the main port for Edward I's hold on the Vale of Clwyd but as the channel slowly silted up and Rhyl developed, the Foryd Harbour took over. At low tide, timbers can be seen in the silt by the harbour's east bank. These are the remains of City of Ottawa, a large sailing ship built in Canada in 1860. It carried cargo across the globe and was abandoned in Rhyl following a storm in 1906.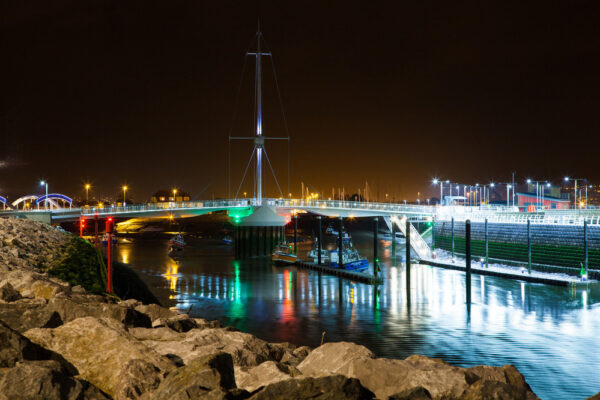 In the Spring of 2012, construction started to transform this part of Rhyl with the goal of increasing tourism and boosting the local economy. Another key goal of the project was to provide a safer, more scenic route for pedestrians and cyclists as part of the Wales Coast Path which follows the entire coastline of Wales. This sure was a success with the impressive Bont y Ddraig which opens to allow taller vessels through and links Rhyl up to the National Cycle Network Route 5 which runs along the North Wales coast. This route provides traffic free access to the 'Wales Coastal Path' as well as to the new Harbour facilities. The Harbour also has a café and bike hire facility. We learnt that the nearby blue bridge as it's called locally was designed by RG Whitley, Flintshire's County surveyor and built by Dorman, Long and Company of Middlesbrough in the 1930's who also built its larger counterpart Sydney Harbour Bridge.
Our next stop was a brief visit to the newly renovated Theatre and its impressive restaurant 1891 (named after when the short-lived pavilion in Rhyl was built.) The restaurants views are hard to beat, and the décor is very welcoming. The Theatre has an impressive selection of shows to see and they offer a pre dining and drinks experience which would rival any city theatre trip.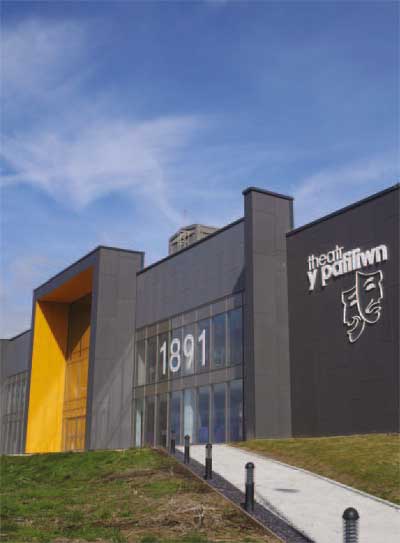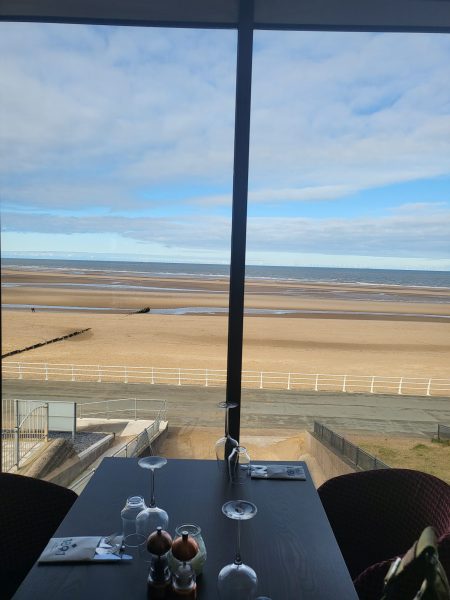 It was back on the bus then for a coastal drive through Prestatyn and its sandy Gronant Dunes towards our lunch destination at Flintshire's Pet Cemetery. It might seem like an odd place to have a café, but the tranquillity of the place and their award wining ornamental gardens and the delicious selection of homemade cakes it has soon become a favourite stop off point for ramblers and cyclists as well as being a place of rest for so many cherished pets. We particularly loved the live resident a curious Muscovy duck who came over to say hello.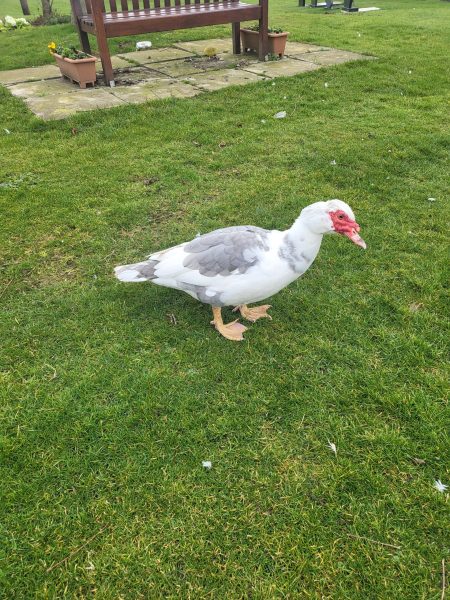 After purchasing some of the tempting Malteser cakes which were boxed up to take home for later it was back on the bus then for our final stop.  Our tour guide Carole, brought round a piece of paper which we had to sign.. the official secrets act! As our next stop was a top-secret location during World War II. The munitions works at Rhydymwyn which played a key role during the war and its underground tunnels, have fascinated the public for years, and now we had a chance to get an inside glimpse of  a key part of our wartime history.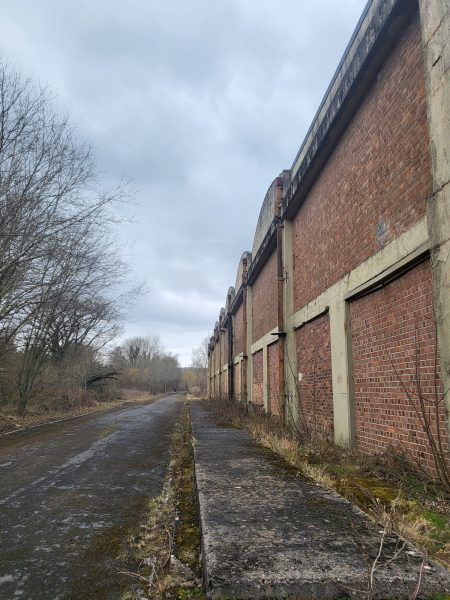 The Valley Works, as it is known, now sits in the heart of a nature reserve at Rhydymwyn which was converted into mustard gas factory in 1939 by ICI on the orders of Winston Churchill on the outbreak of World War II. Members of Rhydymwyn Valley History Society later unearthed proof the miles of tunnels under the nature reserve would have had a key strategic role in the Cold War. They believe workers made 40,000 mustard gas shells a week at the secret plant during World War II.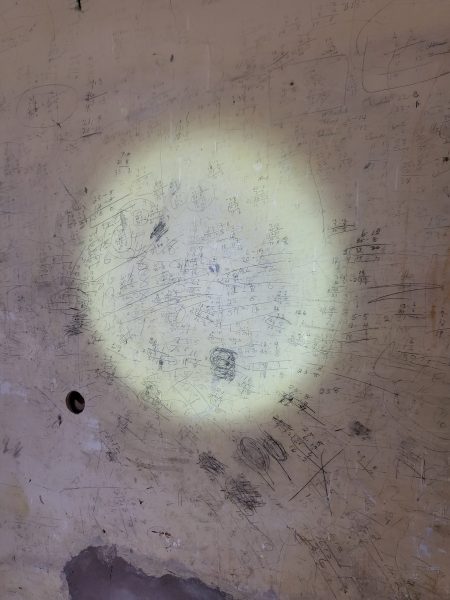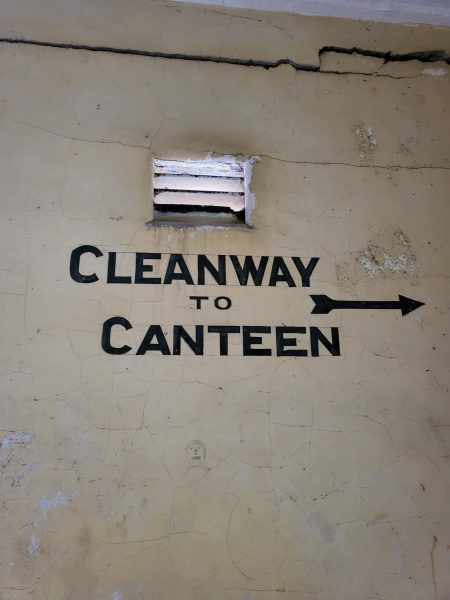 In 1940, two of the world's foremost physicists, Otto Frisch and Rudolf Peierls, needed a secret facility to work on their theories of the building of an Uranium atomic bomb . – Churchill chose Rhydymwyn. The rest as they say is history.
It was an eerie experience to walk around the site, with the buildings  placed in a grid like system, fading camouflage painted walls , and still pencil scribblings of the workers on some of  the interior walls.  It made me feel fortunate to have never had to experience the sacrifices of war and the grim decisions made by the government to keep us safe from possible invasion.  If you would like to see the tunnels for yourselves Rhydymwyn Valley History Society do offer tours and have open days.
We certainly had a varied day and somewhat different visit to our Welsh coastline.  If you would like to find out more about the area why not consider taking part in the free Ambassador course. The Council was the first to launch an online course of this kind in Wales. A series of online modules on a variety of themes relevant to the area including the Welsh language, communities, culture, history, sustainable tourism, cycling and walking. There are three levels of awards – bronze, silver and gold. Residents, volunteers and local community groups are particularly encouraged to become Ambassadors to learn more about the unique characteristics of the area. If you would like to find out more about the scheme or if you're interested in receiving our newsletters, please contact us.