Paddleboarding under the stars
The Clwydian Range and Dee Valley Area of Outstanding Natural Beauty (AONB) isn't just spectacular by day. It also has awe-inspiring dark skies brimming with stars. So it's the perfect place for you to undertake the ultimate journey – across the vast distances of space.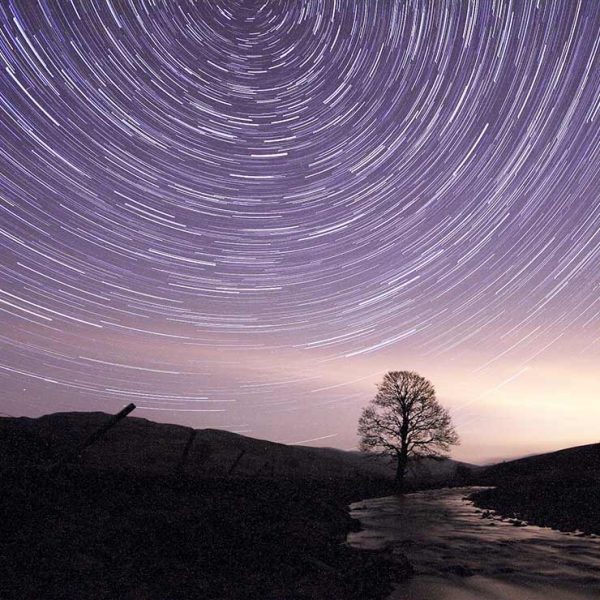 The AONB is on a mission to gain official status from the International Dark Sky Association. It's educating people about how to reduce light pollution – and holding a range of exciting events from stargazing and telescope talks to walks to see bats, owls and other nocturnal creatures.
To bring Wales Dark Sky Week to a close last week we enjoyed second magical evening under the stars whilst on the water. Where paddlers travelled from far and wide to join us from – Liverpool, Manchester, Cumbria and even Worcestershire.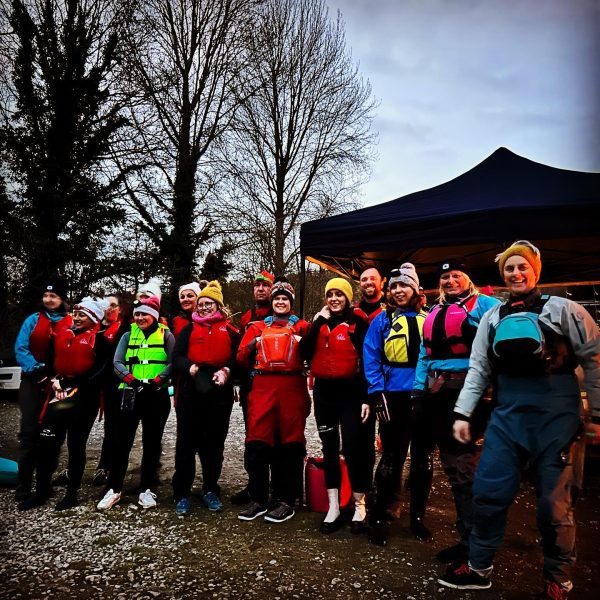 The paddleboard event invited us onto the water at Loggerheads to enjoy an evening of gentle paddling while we got used to the night sky. Then we enjoyed a talk by Dani the dark sky officer for North Wales whilst we floated gently among the reeds.  Dani is a fount of all knowledge when it comes to the night sky and shared stories about how the constellations we could see were named, Orion and Pleiades and about the Welsh folklore that surrounds the stars. We were even joined by nocturnal wildlife of the local area – with Tawny Owls hooting their approval of our watery pursuits.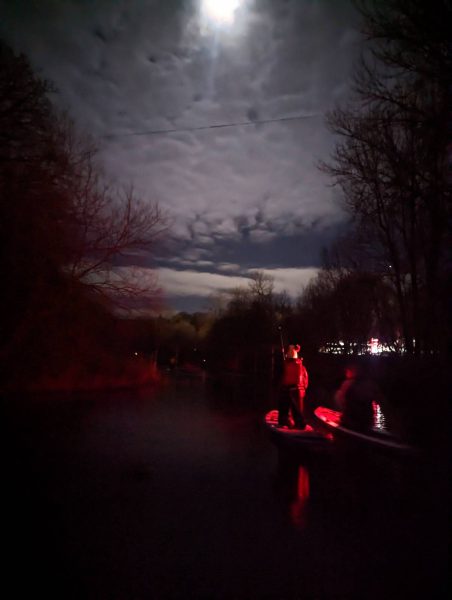 Off the water we warmed our hands on mugs of 'siocled poeth' – hot chocolate in Welsh, whilst viewing stars and planets through the telescope. As a final treat we enjoyed generous slices of Henllan Bakery cake and toasted marshmallows on the fire.  The event was put on by #suplass travel adventures and to find out more about their events check here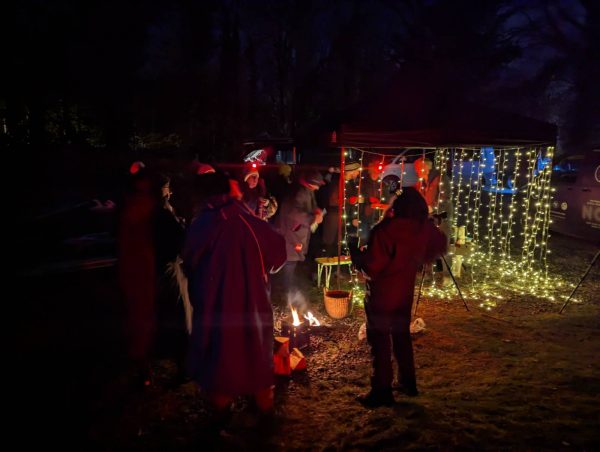 Learn more about dark skies in Wales here.