New Garden Pass at Nant Clwyd Y Dre
This week we chat to Kate the new manager at Nant Clwyd Y Dre one of our most fascinating heritage attractions.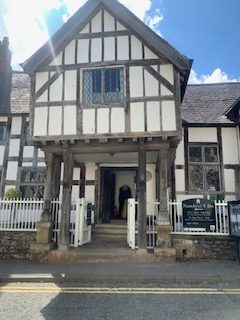 If you didn't already know, Nantclwyd y Dre offers a unique exploration of over 500 years of history, from medieval up to the 20th century. Step through the seven ages of this beautifully restored Grade I listed house as it reveals the lives of its residents. Begin your journey in 1435 and learn about how the building expanded from a weaver's hall house, to a 17th century lawyer's townhouse and a Victorian school for young girls. Outside the Lord's Garden is a beautifully green space right in the heart of Ruthin. They have a "bat cam" providing a great opportunity to observe the special maternity roost of Lesser horseshoe, Long-eared brown and Pipistrelle bats. Their gift shop is stocked with products made by local artisans, including a selection of jams and chutneys made with fruit that was harvested from the Lord's Garden. They also provide a unique setting for an intimate and exclusive wedding, civil partnership or vow renewal.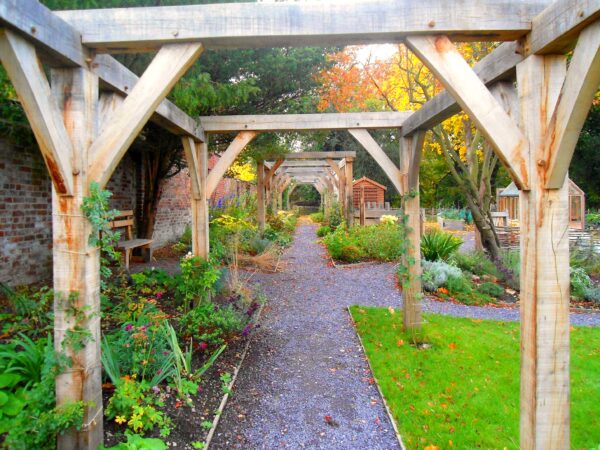 Kate took over her new role in August 2022 and had many exciting initiatives to tell us about. As we arrived they had just been hosting a Stained Glass Workshop and the class had produced some lovely pieces in a very short time. Kate told me she was planning another one in September so look out on their social media channels if you are interested in attending.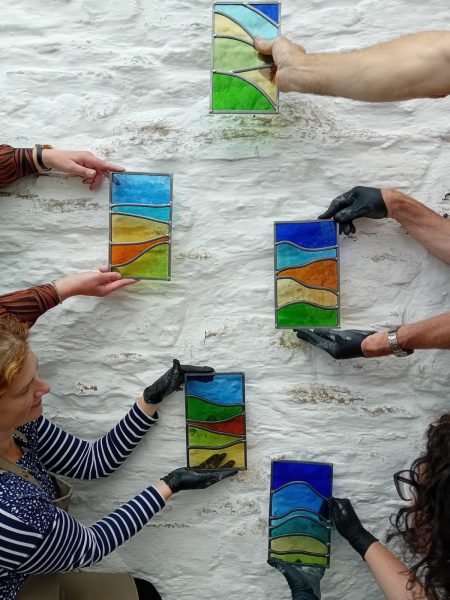 Firstly, the new Garden Pass – it is £10 for adults £6 concessions or £15.00 for a family for the season and allows you to enjoy the garden as many times as you like during opening hours. This is incredible value for money and would be ideal for families who could come for picnics or indeed anyone who lives or works in the area could come and sit among the beautiful flowers and enjoy the peace or come and eat their sandwich on their lunch break. The garden is really something to behold and has a lovely tranquil feel to it as it's an enclosed walled garden making the space very calm and peaceful with an amazing view of the Vale of Clwyd.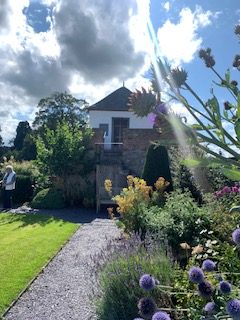 They have a Biodiversity Nature Day planned for Sunday the 30th of July, it promises to be packed with nature inspired activities for all the family as well as 30 stalls.  For more information, please visit their facebook page here.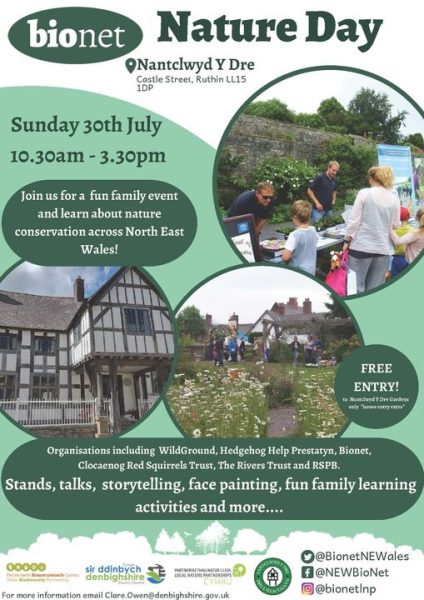 Kate also explained how they have developed a partnership with nearby Ruthin Castle to create heritage breaks up the end of August.  You can stay at the castle and get free entry to Nant Clwyd y Dre or Ruthin Gaol.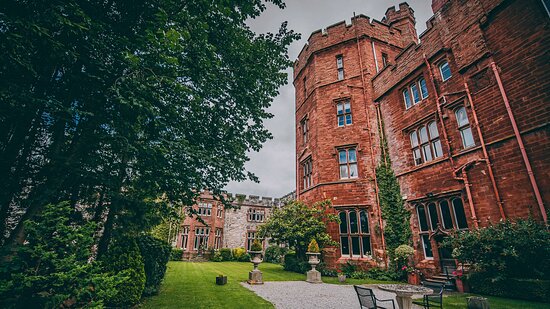 In conjunction with Cyfeillion Nantclwyd y Dre Friends and Jill Britten from Gwlangollen there will be a series of demonstration events in the gardens during the summer months. These will be included in the garden admission price and will be following the theme of Make Do and Mend …instead of Spend, Spend, Spend. Promoting sustainability and tying in the WW2 history of the house visitors can watch and take part in textile and garden themed different ways to reuse items which would otherwise end up in landfill.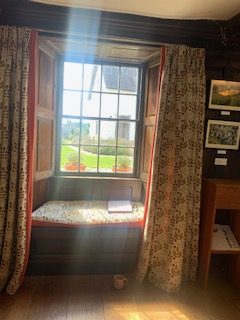 Younger visitors can become "Young Explorers" with our specially designed trails and borrow bags that will help them discover more about Nantclwyd y Dre's history and nature.
Finally, Kate told us about some National Lottery Heritage Funding they had been successful in obtaining which will go towards some new mannequins, dress up costumes and soundscapes to help immerse the visitor even deeper into the history of the house.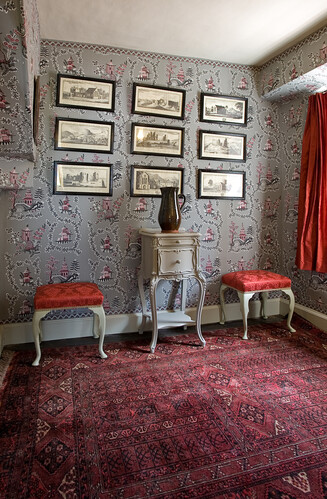 Nant Clwyd Y Dre is open Thursday through to Saturday.  House and garden admission is £7 per adult, £6 concessions and  Family admission is £20.Garden only admission is £3 per adult and children £2.00 or using the garden