The Seasider; Rhyl to Gronant. Buses 11C, 11M, 18
Our fourth blog from Julie Brominicks. The author of The Edge of Cymru (published by Seren Books) and frequent contributor to BBC Countryfile Magazine.
Julie walking in Powys
All  buses depart from stand C in Rhyl, and leave once an hour. But only 11C goes into Gronant Caravan Park, thus getting you closest to the coast – 11M and 18 drop you on the main road. All are Arriva Cymru services.
Squeezed between hills and sea, the North Wales coastal margin has always been a transport conduit, making the Sir Ddinbych coast (a golden wonder of sand and only 7 miles long) easy to explore. Choose from the Chester to Caergybi Railway, the A55, the North Wales Cycle Route or the Wales Coast Path. But if short on time and energy the 11C bus takes you from bustling Rhyl, through sedate Prestatyn to the altogether wilder and emptier dune-fringed sands at Gronant from where you can walk to the lighthouse at Talacre, should you wish.
Rhyl
The first hotels and lodging houses were built in the 1820s, on marsh reclaimed from the sea – some 20 years before the railway arrived, after which Rhyl blossomed into a seaside resort. English miners, quarrymen and factory workers arrived for holidays by charabanc, bus and train, and steam packets brought day-trippers from Liverpool. Like other resorts Rhyl has suffered due to cheap flights. But covid, Brexit and climate change have all refreshed our zest for local holidays and we can be thankful that spirited Rhyl is still very much here – a little shabby in places, but gloriously celebratory.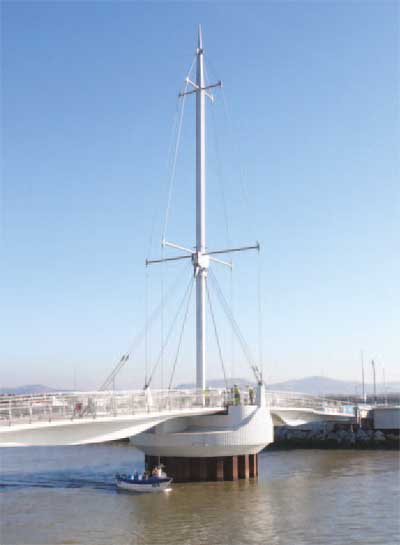 Down on the seafront there are snack bars, rides, arcades, cafes, hot dogs and icecreams, donkey rides, doughnuts and deck chairs. If you've got a bit of cash you can splash it at Seaquarium which has marine life from around the world, or catch a show at the Pavilion Theatre. The energetic can go fishing, swimming or surfing. But best of all, the seafront is smooth and wide and accessible for wheelchairs, bikes, skateboards and pushchairs alike with graceful slopes and paths that swirl around riotous flowerbeds.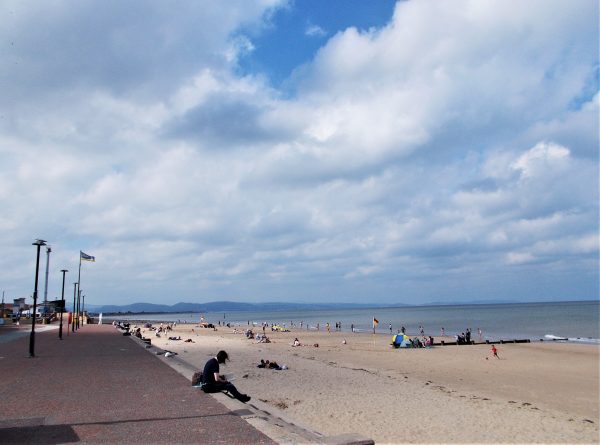 Rhyl dazzles me with its views to the Eryri peaks which form a stunning mountain backdrop to the beach. The offshore windfarms bring flotillas of ships to mind, and the expanse of sand at low tide is dizzyingly vast.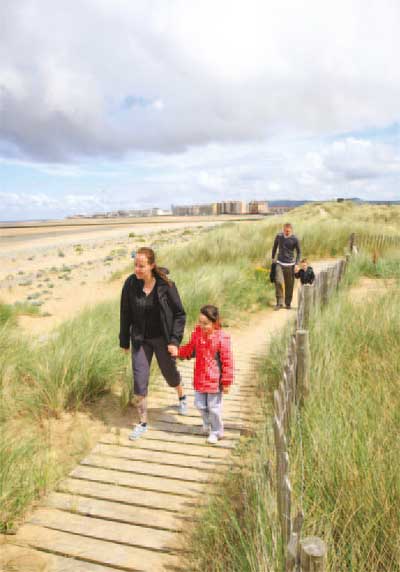 Prestatyn
Although only 4 miles from Rhyl, with its mellow brick High Street and hills rolling right into town, Prestatyn is very different in character. The hills are the Bryniau Clwyd and stretch enticingly southwards. You can walk them all the way to Cas-gwent if the mood takes you, by Offa's Dyke Path. With the Wales Coast Path, The Clwydian Way, and shorter paths to Dyserth and Gronant, it is no surprise that Prestatyn is a 'Walkers are Welcome' town. Walkers benefit from good public transport links and plentiful eateries – the High Street holding its own, despite a large shiny new shopping precinct, which is central rather than out-of-town. But the High Street is where you find treasures such as Blooms Tearoom which is also a florist, and Patagonia, which serves local Welsh food with a South American flavour.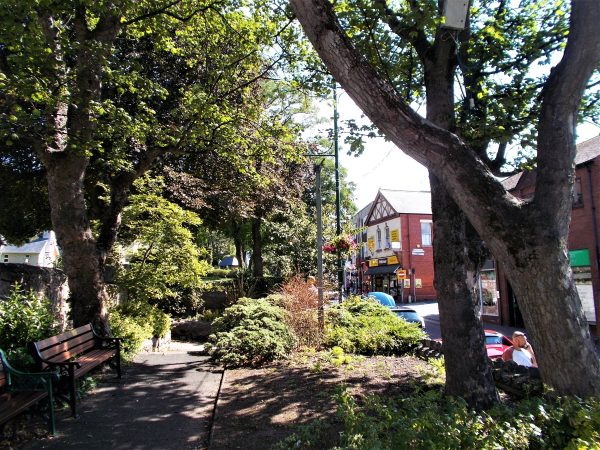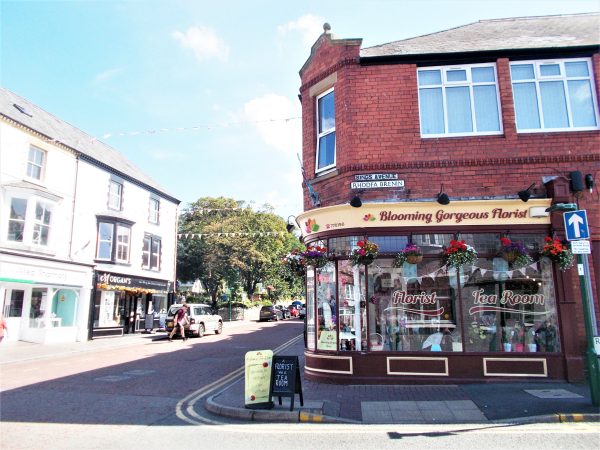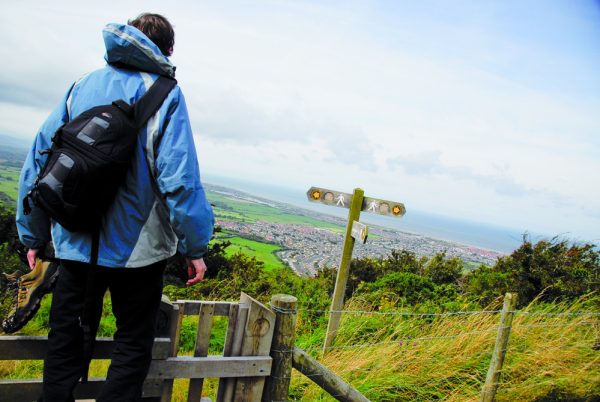 And then there's the beach, which has room for everyone – despite the sheer number of caravans.
Gronant Nature Reserve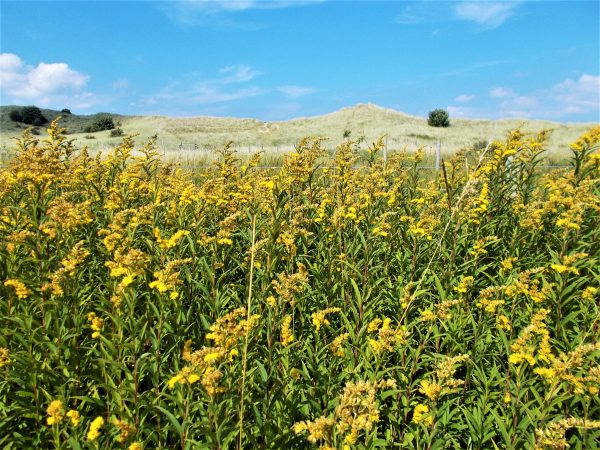 You may well wonder, when alighting from the bus on Shore Road among holiday villages, rattling palms, caravans, water parks, amusements, happy screams and smells of frying food emanating from the clubs, whether there is any wildness here at all. But the holiday parks are largely self-contained, save for paths to the beach. Between the holiday villages and the shore is the Gronant Dunes Nature Reserve.
Behold a range of habitats. Dunes, golden and sprawling, through which little paths trickle. Nubile dunes, still mobile, mature dunes in which plants have taken hold and taken root, allowing soils and vegetation to develop. And in their hinterland, reedbeds, scrub, and young trees.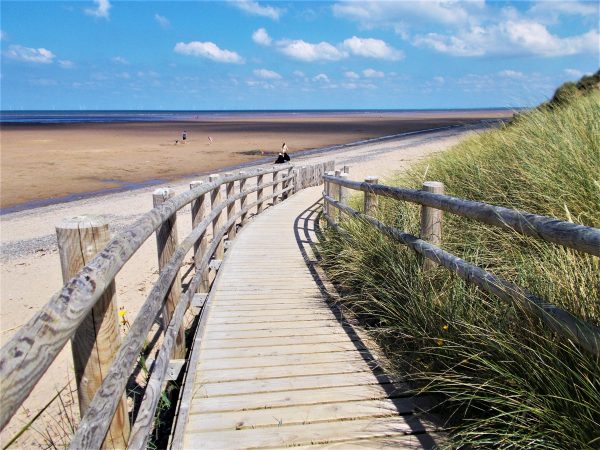 The balance between people and nature here is a delicate one. It is important to respect the fences – water-loving dogs for example, can easily stir up silt in shallow pools where natterjack toads need clear water to breed. But there is room for people and nature. This reserve is home to wheatears and whinchats, grasshopper warblers and short-eared owls. Dreamy swards of orchids, sea holly and sea-lavender. And in summer, this coastal strip is home to the only breeding colony of little terns in Wales, whose aerobatics and shrill calls are thrilling. But my enduring memory, from a hot day in August, is of chirruping rosy linnets flitting about the boardwalk like leaves on the wind.
Point of Ayr Lighthouse, Talacre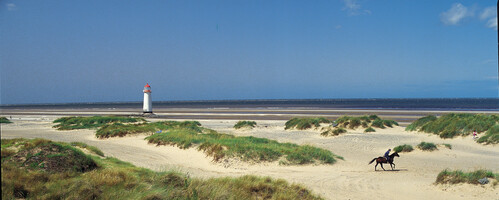 The dune habitats are so alluring, the birds so enticing, the paths so well-tended, you may decide to continue along the coast and cross the border into Sir Fflint. Here, where the dunes taper to a spit, you will find the Point of Ayr lighthouse, wave-washed and delightfully romantic, still guarding the entrance to Afon Dyfrdwy (the Dee Estuary) some three centuries after it was built.