Trail ideas by the people that live and work here- No. 1 Wenffrwd to Llangollen
As part of Visit Wales' Year of Trails,  and May being National Walking Month we have collated some of your favourites and will be sharing them during the month of May to give our readers inspiration and ideas to explore in and around North East Wales.
Our first trail comes from our fantastic Tourist Information Staff at the Capel in Llangollen. They call themselves 'The Three Ladies of Llangollen Tourist Information Centre' who have a combined 45 years' experience of helping visitors from all over the world in the beautiful town of Llangollen, the Dee Valley and the renowned Pontcysyllte and Llangollen World Heritage site .  They claim to learn something new every day which is why they love their job so much! This is their suggestion around Wenffrwd Nature Reserve Trail.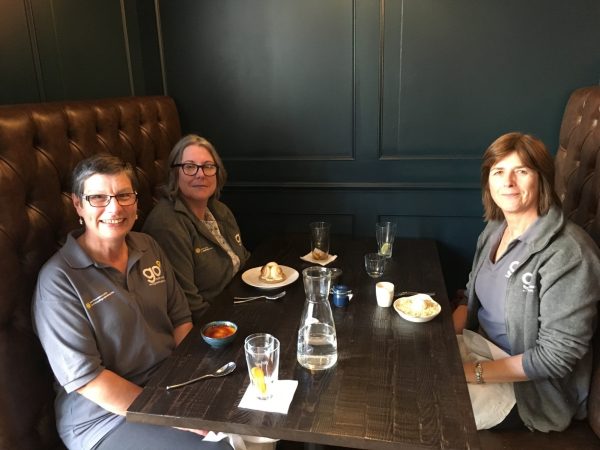 The Ladies from the TIC having a well earned break
"We often walk in the area of the ancient town of Llangollen, nestled in the glorious Dee Valley in North East Wales with good links from major motorways.   Public transport is easy, however, with Ruabon mainline station only a 15 minute ride away via the number 5 or T3 bus – often it's a double decker and I like to sit on the top as it's easier to enjoy the views of Castell Dinas Bran, Trevor Rocks and the Panorama.  If you haven't experienced this part of the world then put it on your bucket list!

Dinas Bran Castle, Clwydian Range and Dee Valley AONB

We love the new Wenffrwd Nature Reserve Trail. The Nature Reserve is built on a former landfill site, giving a circular walk with an amazing view of the river Dee. Nature has done an excellent job at reclaiming the site with lush wildflower meadows, roosting opportunities for bats, homes for solitary bees and thick bramble offering a safe area for birds to nest and forage, there's nothing more I enjoy than picking blackberries, you don't have to look far and they are delicious. I recently explored this newly opened site by following the freshly surfaced path of the Old Railway Line starting from Llangollen Health Centre on the A539, look out for the Dragon, known locally as Mossy guarding the entrance to the path. Strange but true depending on what angle you look at Mossy, he can look fierce or smiling.

Wenffrwd, Llangollen

As we walk into town along the path, it takes about 20 minutes. I hear the birds singing, see people walking their dogs, I pass the Hawthorn Sculpture, a welcome marker to Llangollen, created by Michael Johnson in 2005. It makes you feel so much better being outside, before having a day working indoors. I think it's good for your health too. The path provides a traffic free, flat and picturesque route to and from Llangollen starting at the Health Centre, making it suitable for the less able.

There is a free, small car park at the nature reserve or if you prefer public transport, there is a bus stop right opposite the car park but take care crossing the road. During the main holiday season, you can hop on board the Dee Valley Picturesque Bus Service which links Llangollen and the surrounding villages to popular local attractions including the Pontcysyllte Aqueduct, Horseshoe Falls, Valle Crucis Abbey, Plas Newydd and the Horseshoe Pass, even better bus pass holders get a discount on this service too.

Horseshoe Falls near Llangollen

Plas Newydd House and Tearooms in Llangollen

You can also extend the trail.  Cross the road opposite Wenffrwd and pick up the canal towpath, (bridge no. 42) at Llanddyn.  Head back to town savouring this quiet and tranquil route, the beautiful landscape makes it hard to imagine the days when coal and limestone travelled up and down the canal by barge. Finally, you will reach Llangollen Wharf, home of canal cruises, where you can enjoy a well-earned cup of tea and homemade cake at these fabulous tea rooms."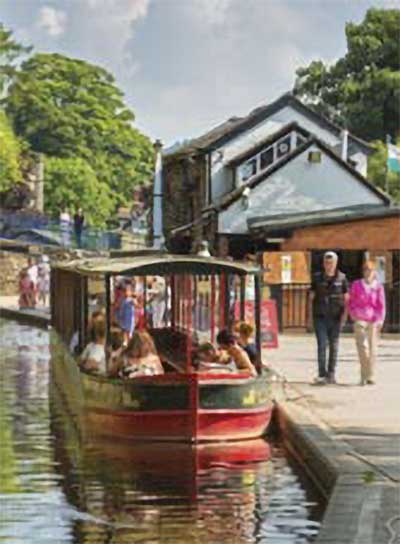 The ladies of the Tourist Information Centre have a wealth of knowledge and are happy to help you with any enquiries you have about your visit and offer help with accommodation suggestions.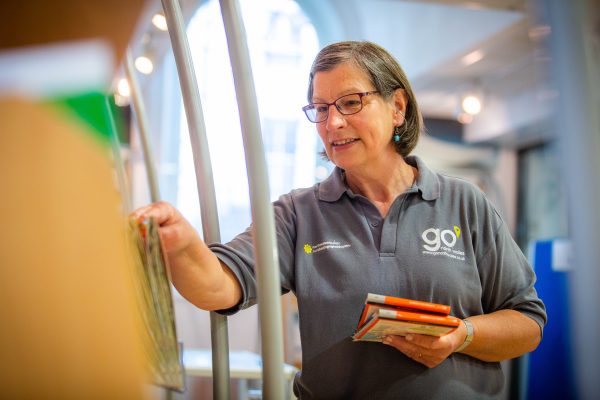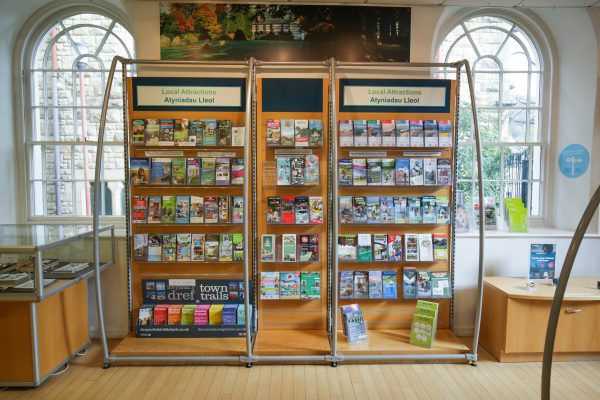 You'll find them at Y Capel on Castle Street in Llangollen.
Opening Hours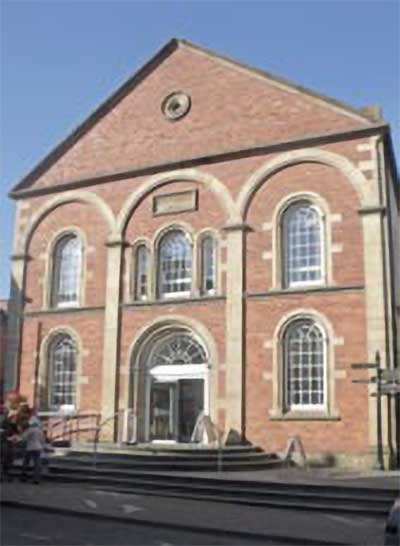 Llangollen Tourist Information Centre, Y Capel, Castle Street, Llangollen LL20 8NU
Tel: +44(0)1978 860828
On the web: