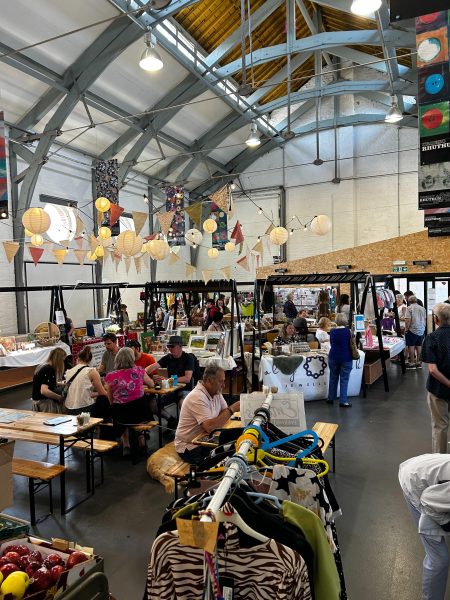 This week we visited Ruthin Artisan Market in the town hall and had a chat with one of the main organisers Bernadette O'Malley. Bernadette is Irish and grew up in the West Coast of Ireland before moving to London. She and her husband and daughter moved to Ruthin in Feb 2011.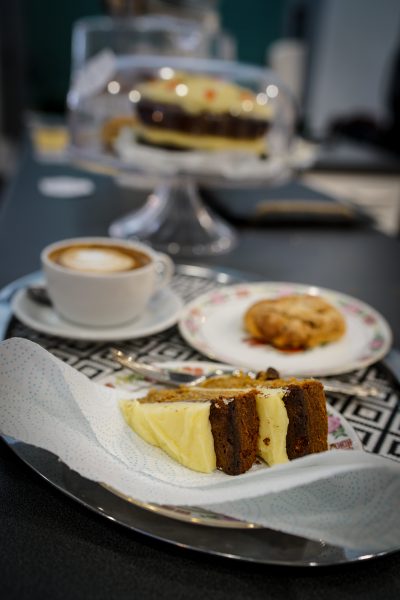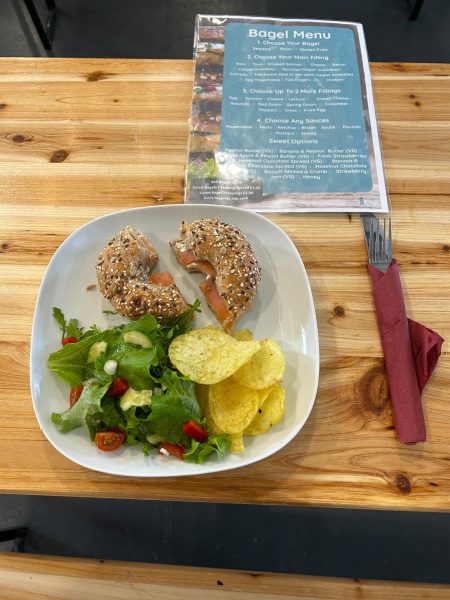 So, Bernadette, what made you get involved in the artisan markets?
After speaking to various groups in Ruthin about the need/want for regular markets, after the decline in frequency of the medieval markets, but no one seemed to want the additional work as they were all too busy as it was. In 2019 I decided I would trail organising a Christmas market with one of the local groups to see exactly what was involved and how successful it might be, it worked out really well and was good fun too so I decided I would take the leap.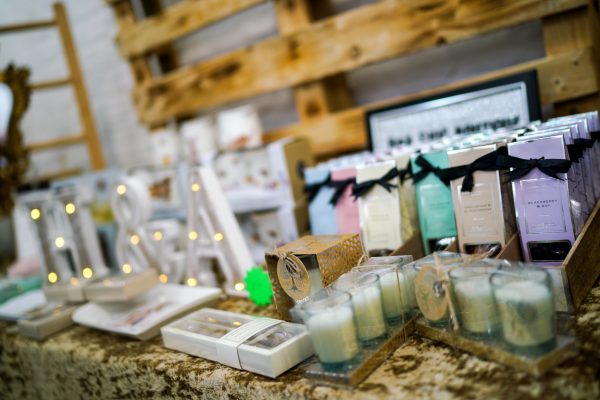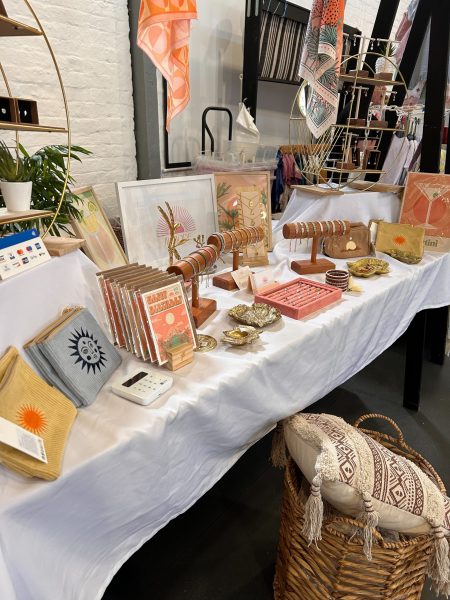 How has the market developed over recent years?
The first market started with 36 stalls and quickly grew to almost 70 per event and we now also work with Holywell Town Council to do pop up markets for their bigger events, and I am in the midst of starting one in Corwen too. As well as that we were contracted by DVSC in 2022 to take over management of Ruthin Market Hall which we now run independently Thursday to Saturday weekly 8-4 and we now also do evening events including a Cabaret Drag Show on July 23th and hosting Beatles Complete on August 11th.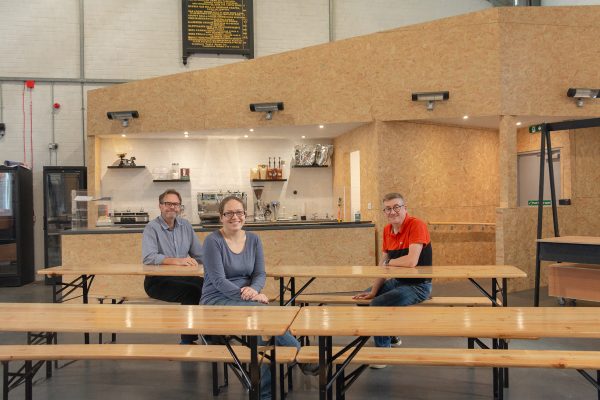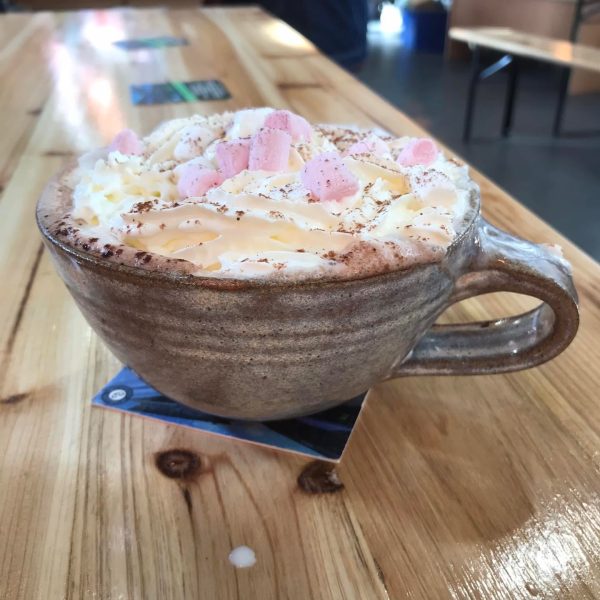 What are your hopes for the future for the market?
We are working with DCC at present to take on Ruthin Town Hall which will be turning into a Community Hwb for people of all ages and abilities. The plan is to implement a Shop Mobility scheme, where people can rent walking aids from Mobility Scooters to crutches, etc. We also plan on creating a Changing Places toilet which is an enhanced disabled toilet that allows for cleaning too.
Making use of the amazing top floor and its dance floor by putting on music and variety events for people of all ages. We are looking to host an after-school club in collaboration with the one hosted by the Youth Team & the new one at St. Peter's Church so young people have more to do. Hosting WIs, Baby groups, Dementia Support groups and be the home base of Ruthin Dementia Friendly Choir, amongst other things!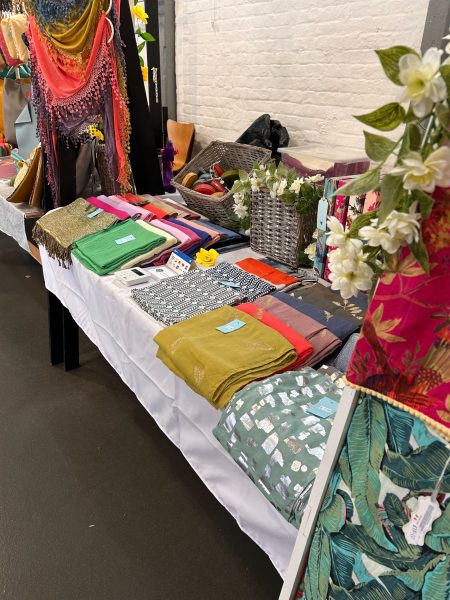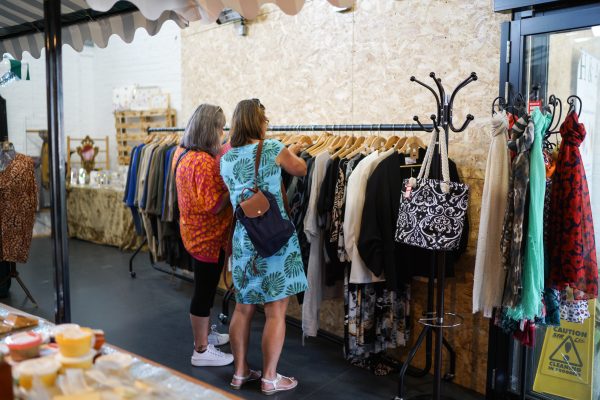 If people want to get involved, how would they go about it?
We would absolutely appreciate help from anyone who has the time or means, we very much need volunteers with our big plans for Town Hall but even on a once monthly basis we could use help with our artisan market with the setting up and breaking down and general marshalling. We also need help for our Christmas Extravaganza on November 25th as we put lots of activities across town, including a free Santa grotto and Playbus (soft play bus). Anyone who would like to help can either pop into Market Hall Thursday to Saturday or drop us an e mail to ruthin@artisanmarkets.wales
Are there any special events we should know about for the following months?
Artisan Market Saturday July 29th 10-3.30 Wynnstay Rd, rear of Market Hall
Ruthin Food & Drink Festival at Ruthin Gaol August 27th (Sunday) 10-3.30
Artisan Market Saturday September 30th 10-3.30 Wynnstay Rd, rear of Market Hall
Halloween Market Saturday October 28th 10-3.30 Wynnstay Rd, rear of Market Hall
Christmas Extravaganza Saturday 25th November 10-3.30
Market Hall, St Peter's Church, Ruthin Gaol, Nantclwyd y Dre, The Old Courthouse and more!
It looks like they have lots of exciting plans. Ruthin Artisan Markets are on every week in Ruthin Market Hall, a historic market located in the heart of Ruthin, North East Wales. The market hall was built in the 14th century and has been a hub of activity ever since. The market hall welcomes people with open arms and promises an enjoyable experience. There is a wide variety of stalls to explore, each one offering something unique.
They are open Thursday, Friday and Saturday. The Café is open from 8am to 4pm. The Market from 9am to 4pm.  You can follow them on facebook and keep abreast of any exiting events taking place.